Energy---Blackouts prompt state of emergency declaration
Sunday, January 21, 2001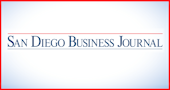 Energy: State Purchase of Power in Crisis Expected to Be Followed By Legislation
A major energy crisis was averted last week in California, but what power customers can expect over the next few days still has not been settled.
Gov. Gray Davis declared a state of emergency Jan. 17 as a result of rolling blackouts affecting California and sharp spikes in the price of electricity, which have threatened to drive California's major public utilities into bankruptcy.
The governor took the action because there was not enough power available to meet the state's needs. The situation required "extraordinary measures," he said in his announcement.
Davis spokesman Steve Maviglio described what that meant in greater detail.
"It means the state is going to be buying today," he said in an announcement the following day.
The state stepped in to buy electricity not only as a way to prevent rolling blackouts from sacking the state, but also to ensure Pacific Gas & Electric and Southern California Edison do not fall into bankruptcy, he said.
The state of emergency will remain in effect until two bills to establish a more permanent method for the state to buy electricity reach Davis' desk for signing. The bills were scheduled to reach the governor by Jan. 18; results were not available as of press time.
Department Of Water Resources
Davis called on the California Department of Water Resources , using its clout as a state entity that purchases electricity , to use its already budgeted funds to keep the lights on. He also called on the Legislature to provide additional general fund money for about a week's worth of power.
He also called upon the state's major generators not to pull the plug on the utilities. They agreed to abide by the governor's wishes , pending the passage of the legislation, Davis said in a press conference Jan. 17.
Kellan Fluckiger, chief operations officer for the California Independent Systems Operator, supported the governor's move.
"What it says is, 'Gee, the full faith and credit of the state is now behind these purchases, and so, suppliers, you don't have to really worry about the fact that the IOUs are piling up. So it should smooth purchases from a financial standpoint," he said.
The DWR may be able to purchase the electricity at better prices. Fluckiger speculated part of the reason power prices have soared is that with the utilities teetering near bankruptcy, they became a credit risk.
Better Prices
Fluckiger said he had no figures to back it up. But he believes that with a more financially stable customer with a track record of large electricity purchases, they could negotiate better prices.
From a financial standpoint, it's a better deal, but from a scheduling perspective, it's slightly more difficult for the Cal-ISO. Electricity purchases now have to be routed from the generators through DWR to the utilities, which is a "headache," he said.
Still, that's better than having to deal with rolling blackouts and utilities going bankrupt, which he called a "nightmare."
Fluckiger noted the deal is not yet complete.
"This is assuming it all comes together. There's still stuff that hasn't passed yet, and there's still some suppliers that are worried the declaration by the governor doesn't equal a letter of credit," he said.
Nor will the state deal help matters much if the power isn't there to begin with.
"A declaration by the governor or any other administration official doesn't make megawatts," Fluckiger said. "What I hope that this solves is any question about the finances, so whatever is available, we can buy, and whatever's not available is still going to result in the potential for outages."
Michael Shames, executive director of the Utility Consumers Action Network, said a state purchasing entity makes a lot of sense, and agreed that the DWR probably could get a better price for its electricity.
'Serious Concerns'
However, he had some serious concerns with allowing the generators set the price as the state opened up a "$10 billion checkbook."
"I don't like creating a new treasure trove of funds for the generators," he said. "And this time it's the general fund, as opposed to the utilities."
Art Larson, a spokesman for San Diego Gas & Electric Co., had no immediate comment on the governor's state of emergency.
Fluckiger, meanwhile, had a potential interim solution for California's citizens , conservation. That's the fastest and best method of getting over the capacity crisis, he said.
"People finally realize these blackouts are serious," he said. "People always worry if I'm crying wolf too often, and when it actually shows up, they realize that I wasn't."