Energy---Deepening energy crisis sparks Governor's actions
Monday, January 8, 2001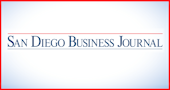 Supports Utility Suit Calling for Regulated
Prices for Electricity
The fact the California electricity crisis has worsened since the summer can be seen in the extraordinary moves Gov. Gray Davis took last week to bring the state's rates back in line.
Davis announced Jan. 2 he would file a friend of the court brief in support of the lawsuit filed Dec. 26 by Southern California Edison against the Federal Energy Regulatory Commission, charging the federal agency had failed to protect ratepayers from record prices charged by power generators.
The following day, Davis took what he called the "extraordinary step" of ordering the state Legislature to convene a special session to pass legislation addressing California's energy crisis.
This comes as electricity prices continue to skyrocket. The price of electricity as of Jan. 4 was 25.9 cents a kilowatt-hour, higher even than the 21.4 cent peak electricity reached in early September. As recently as March 2000, electricity was only 3.2 cents a kilowatt-hour, according to information posted at the Utility Consumers Action Network.
Davis called the lawsuit by SoCal Edison "an attempt to force FERC to do what it should have done months ago." Requiring generators to charge more reasonable rates would restore stability and affordable electricity in California, the governor said.
"As the only guardian against the price gouging by wholesale power producers, the Federal Energy Regulatory Commission has failed in its responsibility to protect Californians from what the agency itself describes as a dysfunctional market for electricity," he said.
Edison's lawsuit alleges FERC allowed market-based prices when it should have only allowed power generators to charge cost-based rates. Thus, prices have reached more than $1,500 per megawatt hour, when compared to about $30 per megawatt hour less than a year ago, said Steve Maviglio, spokesman for the governor.
Cost-based rates , basically the cost of producing electricity plus a certain profit margin , is what utilities operated under for decades before deregulation. Requiring generators to charge cost-based rates would essentially re-regulate the power industry.
Maviglio noted that it was practically unheard of for a sitting governor to join such a lawsuit.
"(This is) to show our unhappiness with FERC's failure to follow the law and impose caps to keep the market under control," he said.
Maviglio said that Attorney General Bill Lockyer will represent the governor in the suit. He was uncertain if either Lockyer or Davis would involve themselves any further in the lawsuit.
Shortly after the governor's lawsuit announcement, Davis called on the state Legislature to convene in special session. The session will focus on legislation affecting the availability and use of energy, while also addressing the operation, maintenance, and finances of California power generators and utilities, he said.
Other changes include reforms of the California Independent System Operator and the California Power Exchange; improving the wholesale and retail markets for energy supplies, capacity and reliability; and moves to protect the health and safety of Californians with respect to power-generating facilities and transmission facilities, Maviglio said.
The special session was called because the state will need "swift action" on a wide variety of proposals, and the special action allows the Legislature to focus specifically on energy, he said.
Also, a special session enables the Legislature to pass "urgency" measures. If passed with a more than two-thirds vote, the law will go into effect immediately rather than waiting until next January, Maviglio said.
This is necessary because California's energy situation is close to desperate, he said.
"Because of wholesale power costs, which we have no control over, we're forced to take other measures. The only measures we can take are to increase supply and reduce demand," Maviglio said.
Michael Shames, executive director of UCAN, supported the moves by the governor. The lawsuit has been joined by many parties, and Shames himself supports it.
'Market Wasn't Ready'
Shames noted the lawsuit blasts FERC for failing to return to the cost-based pricing that had existed under regulation. But that does not necessarily imply that deregulation is a failure.
"What they're saying is, 'The market wasn't ready for market-based pricing. So in order to get there, you guys have got to do more homework,'" he said. "So I don't see it as saying deregulation doesn't work; I think it's fair to say deregulation, thus far, hasn't worked."
Shames also supported Davis' move to declare a special session. That enables the Legislature to move very quickly to initiate legal action, he said.
"So in the event, for example, that the utilities declare bankruptcy and the state chooses to respond in some fashion that requires legislation, the state would be in a position where it could act within a day," Shames said.
The possibility of a major utility in California declaring bankruptcy is not at all remote. Shames noted that the California Public Utilities Commission met Jan. 4 to discuss just that.
Utilities Fear Bankruptcy
Both SoCal Edison and Pacific Gas & Electric pressed for , and received , a rate increase of 9 percent for residential customers, 7 percent for small business customers, and 15 percent for large commercial customers.
Shames noted that because of the price difference in the high cost utilities pay and what they are allowed to charge their own customers, the utilities claimed they needed the rate increase in order to stave off bankruptcy. Had the CPUC not acted, both SoCal Edison and PG & E; could have been pushed close to the edge, he said.
San Diego Gas & Electric Co. was not involved in the Jan. 4 decision. But it also faces price spikes, and could also be granted a rate increase from the CPUC at a future meeting, Shames said.
Shames added that with a new Republican administration in the White House, California can expect to have more difficulty with the federal government than before. He referred to rumors that President-elect George W. Bush wants Davis to continue to be tied up with energy problems, to prevent him from emerging as a viable Democratic candidate for president in 2004.
Not only that, Bush's most ardent supporters include the utility industry, he said.
"Companies like Enron, Williams, Reliant, Dynegy, who were heavy contributors and close allies, are not going to countenance the implementation of cost-based prices, or any other kind of rescue relief for California," Shames said.
Maviglio disagreed.
He said Bush called Davis two weeks ago, saying they could help solve California's energy problems together.
Because of Bush's controversial election victory, the new president will not be able to accomplish much unless he works with California, Maviglio said.