Viruses Corporate defense is weak against virus invasions
Monday, February 19, 2001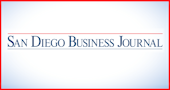 Boy, was my face red.
As careful as I usually am, I didn't think before trying to open what I thought was an electronic picture of a 19-year-old female tennis star. Before I knew it, my mail server sent e-mails with the picture to every person in my address book.
It wasn't my intention to e-mail my professional contacts a virus-infected JPEG file of Anna Kournikova, just as it wasn't my intention to schedule a story on computer viruses in the workplace and then unleash one in my own office in the same week.
But as many business professionals discovered once again on Feb. 12, it doesn't take much for a computer virus to spread.
Last week's virus was described as a "worm" by Network Associates Inc., the maker of the McAfee VirusScan. NAI said it was similar to the "Love Bug" virus that infected some 15 million computers last May and inflicted an estimated $10 billion in damages on affected companies.
"The worm, originally discovered in August 2000, has been found (Feb. 12) in more than 50 enterprise companies, including Fortune 500's," Network Associates said in a press release the day the virus hit.
- Viruses Are Hard To Cure
Yet, if the virus was detected in August and a similar worm infected 15 million computers in May, why was the Kournikova virus an issue at all?
The answer is as complex as the codes used to write the viruses, said Joe Hemen, the network administrator at Coleman College, a computer technology school based in La Mesa. The biggest factor is human curiosity, he said.
"Take the ILOVEYOU virus," Hemen said. "Even if a person's mortal enemy sent them that e-mail, they still opened it."
Including the Love Bug, an alarming number of viruses have invaded corporate computers in recent years. They include the viruses Love Letter, Melissa, and Killer Resume, the Palm OS/Phange virus that erased data from wireless, handheld computers, and the Hey You virus that swept through AOL earlier this month stealing members' passwords.
Tom Dilatush, CEO of San Diego-based Previo, said part of the recurring virus problem is that certain Web sites promote available virus-writing tools. Previo designs e-business applications that prevent and fix, among other things, virus attacks and data corruption.
"They basically contain information about vulnerabilities that can be exploited" in certain applications and Web sites, Dilatush said.
- Creator Discloses Source Of Virus
The admitted creator of the Kournikova virus, a Dutch subscriber to Excite@Home known as OnTheFly, acknowledged he used the software Vbs Worm Generator to create the virus.
Aside from the nuisance viruses cause IT employees, Dilatush said worker down time could cost firms large amounts of money.
He said workers who depend on laptops from remote locations couldn't work if the office-based data system or mail server was down.
Gorge Sauer, co-founder and network administrator for San Diego-based Netfinity, Inc., a Web-based e-commerce application developer and Web site designer, said today's hackers do it for fun and not for personal gain.
Netfinity designs security for its products to prevent hacking of corporate databases. Their clients include TaylorMade-adidas golf and Roni Hicks & Associates.
While the number of hackers has increased in recent years, he said, the damage they cause to applications and Web sites is more annoying than anything else.
"A lot of the recent attacks were denial of service (e-mail) attacks which were not hacker attacks in the sense that they didn't compromise anything," Sauer said. "Basically, all it did was clog up the lines."
- Hackers Work In Big Leagues
Sauer believes the real hackers now work as software programmers and "big-time" network administrators.
Because the majority of online attacks are worm viruses such as the Kournikova virus, Sauer said selling security for Internet-based applications and Web sites is difficult.
"It's very necessary, but it's a hard thing to test," he said. "Unless you're a major security outfit you're reacting and not proactive. That's why (companies) like McAfee and Norton have patches (available) all the time to combat little viruses that have sprung up."