Telecom Requirements for next generation wireless are debated
Monday, February 19, 2001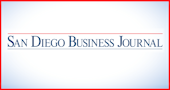 Telecom: Japanese I-Mode Technology Offers Glimpse Into Future of Hand-Helds
The closest place you can get it is 5,000 miles away.
Even if you can successfully cross that much water, there are other barriers to fully appreciating it. You have to be a teen-ager , preferably from Japan.
Yet an increasingly popular Japanese service called i-mode is creating a buzz among grown-ups in San Diego, partially because it offers a glimpse of what's to come in third-generation wireless telecommunication services.
Third-generation wireless technology , abbreviated in the industry as 3G , will be able to push data faster to handheld devices and let the industry offer a greater variety of services. Consider the wireless transfer of MP3-format music files and large e-mail attachments. Or Web browsing with graphics and streaming video , though perhaps not fast enough to give a cinema-like illusion of motion.
I-mode is an Internet service for wireless devices offered by NTT DoCoMo in Japan.
By various accounts, its teen users exchange music, pictures, instant messages and ring tones on their wireless devices. They play dating games on it.
Adults use it as well.
I-mode has quickly grown to more than 16 million users since February 1999, said speakers at the Wireless Facilities, Inc. technology symposium last week. Sixty percent of wireless Internet users worldwide are Japanese i-mode users, while 0.9 percent are Palm users in the United States, according to one speaker, citing statistics from Eurotechnology Japan K.K. of Tokyo.
The phenomenon may not translate entirely to American or European culture.
The fact NTT DoCoMo is the dominant carrier in Japan and can specify the technical aspects of the service has helped propel i-mode, said Rajiv Kumar, co-founder and chief technology officer of San Diego-based Widcomm, Inc.
Speaking at a recent San Diego Software and Internet Council gathering, Kumar invited audience members to compare that with the environment in the United States. There is no dominant carrier, and companies like Verizon, Sprint, AT & T; Wireless and Cingular will likely want to create services according to their own specifications, he said.
I-mode is also successful in a region where there are relatively few home PCs for accessing the Internet, said Mike Ralph, managing director for WFI Consulting in Europe, the Middle East and Africa, who spoke at WFI's conference.
Though not a perfect model to copy, more than one speaker at the conference called i-mode very instructive.
A certain amount of peer pressure drives young people to have a phone with i-mode, commented an audience member at the WFI event. And more than one speaker questioned whether middle-aged executives can figure out the services and content that teenagers will like.
"You can't guess what's the next Teenage Mutant Ninja Turtles, or what's the next teen-age (fad)," said Michael Robertson, CEO and chairman of San Diego-based MP3.com, Inc., during one of WFI's panel discussions.Analysts seem stumped about what kind of services will justify investments that will bring about 3G, Ralph said. It's one of several concerns analysts, investors, operators and governments have about 3G now.
But Ralph said all new technology goes through an optimism-pessimism-optimism cycle, and called it a case of "nerves before a big event."
Bottom line, "3G is far too compelling to fail," he said.
Yet the shift from today's first- and second-generation services to 3G may take longer than first anticipated, said Ralph, noting at another point it will happen gradually.
The WFI conference offered diverse views on when 3G services will begin in the United States.
WFI Chief Technology Officer Ali Fouladpouri suggested domestic companies would do early work in 3G during the fourth quarter of 2002. The U.S. government will hold auctions for 3G spectrum then, he said.
His predictions applied to both global system for mobile communication (GSM) technology and San Diego's homegrown technology, code division multiple access, or CDMA.
A representative from a key CDMA architect, Qualcomm Inc., offered a different view on when 3G services will be available.
"We think it's available today," said Richard Berwick, director for finance and investments at the San Diego-based corporation, saying technically the CDMA 1x that Verizon and Sprint will have this year is third-generation technology.
Berwick's partner for the panel discussion, Marc Cabi, disagreed.
Using what he called "a purist definition," 3G services will not be available in the United States until 2005 or later, said Cabi, managing director in the equity research department at Credit Suisse First Boston. The Qualcomm technology in question sits at an intermediate step known in the industry as "2.5G," he said.
Technologies in that middle generation have acronyms such as GPRS and EDGE.
Ralph predicted second generation subscriptions will peak in 2002 and 2003, and the number of 2.5G subscriptions will start to decline in 2008.