Wireless Qualcomm brews up new wireless computer platform
Monday, February 12, 2001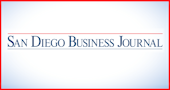 Wireless: BREW Provides Interface Between Phone And Computer Functions
The company that gave us CDMA is trying to lay a new cornerstone , one for running computer programs on wireless phones.
San Diego-based Qualcomm Inc. is now waiting for programmers to come build on it.
BREW is the acronym Qualcomm Internet Services has given its software platform, which company officials are positioning as a way to introduce interchangeable games, navigation aids and other software on phones.
Qualcomm will distribute free BREW software development kits beginning in May. The company also plans a spring developer conference.
Short for binary runtime environment for wireless, BREW is not an operating system, said Jeremy James, Qualcomm Internet Services' marketing director.
He likened it, rather, to Microsoft Corp.'s Windows platform from the early 1990s. Back then, he said, Windows was a "shell" that provided an inviting user environment on top of the more complex DOS operating system.
BREW will be a "very friendly layer" for putting programs in cell phones, James said. What's more, it will act as an intermediary between a device's computer function and its telephone function.
He spoke of future devices that merge handheld computers and wireless phones, and will let their users select, install and remove programs at will.
When a call comes in while a person is running a program, BREW will make a smooth transition from one to the other, James said.
Initially at least, BREW will work on phones operating with the code division multiple access, or CDMA, transmission technology that Qualcomm pioneered and for which it holds patents. The company may later apply BREW to competing air interface technologies like GSM, or global system for mobile communications, James said.
BREW is an open platform, meaning its specifications are freely available.
On top of free kits to software developers, Qualcomm will provide free BREW platforms to handset makers.
Qualcomm will charge carriers an undisclosed fee when customers download BREW applications. The arrangement means the carrier pays nothing until it has paying customers, James said.
San Diego-based Leap Wireless International, Inc. as well as Verizon Wireless have signed preliminary agreements to use BREW, as have Pegaso in Mexico and Korea Telecom Freetel. Device makers Samsung and Kyocera Wireless Corp. have signed such agreements.
San Diego-based MP3.com, Inc. announced it will create a BREW application for delivering music on demand via wireless devices. Also creating applications are the Qualcomm-Microsoft joint venture Wireless Knowledge, and a score of other companies dealing in areas from mobile commerce to navigation to games.
Software developers will be asked to send their creations to a test center, which will make sure the application is stable and something a wireless provider would be comfortable putting on its network. Applications that pass will get to post a "Certified True BREW" label on the product.
Carriers will use Qualcomm systems to track application downloads and reimburse developers for it, according to promotional materials posted on Qualcomm's Web site.