Biotech Maxim delayed, but not out of drug approval race
Monday, February 12, 2001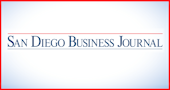 Imgenex to Develop Tumor Research Tools
With East Coast Firm
One analyst said Maxim Pharmaceuticals Inc.'s decision to lay off an undisclosed number of salespeople resulting from a failed drug approval is not a sign of fiscal trouble.
John McCamant, editor of the Berkeley-based Medical Technology Stock Letter, said the San Diego-based biotechnology has a substantial cash position.
Maxim's recently reported $173.7 million in cash and cash equivalents as of Dec. 31, will drive clinical trials, drug development and would allow the firm to make acquisitions, he said.
The firm's hope to launch its melanoma drug Ceplene in the first quarter of this year were squashed when the U.S. Food and Drug Administration told Maxim on Jan. 19 it needed more clinical data.
Larry G. Stambaugh, Maxim's chairman and CEO, said company officials are discussing with the FDA "requirements for additional clinical data that will likely be required to pursue approval of Ceplene."
He added details on the FDA's requirements to complete the approval process will follow. McCamant said it's hard to say how long this process will take.
He said an ongoing European late stage trial for Ceplene may pave the way for a first regulatory approval in Europe.
European marketing approval would help restore investors' confidence in the company, McCamant said.
Company officials have been under fire for not communicating effectively with the FDA.
Several shareholders filed lawsuits against Maxim accusing the firm and top officers of "making misleading statements about clinical trials of Maxamine (the previous name of the drug)." The lawsuits are still pending.
McCamant said while there isn't just one culprit, "Maxim didn't handle themselves perfectly" with the FDA.
However, he said Maxim's recent interactions with the FDA should not reflect negatively on the company or their European counterparts.
Maxim's management did not return repeated phone calls to offer comments.
On Feb. 1, Maxim reported an increased net loss of $13 million for the first quarter ended Dec. 31, from $12.4 million during the same time in 1999.
- - -
Cancer Collaboration: San Diego-based Imgenex Corp. and Genzyme Molecular Oncology of Cambridge, Mass., said they will jointly develop new research tools for scientists engaged in anti-angiogenesis research.
Anti-angiogenesis is the process of stopping tumor growth by stopping its blood supply.
Genzyme said Feb. 5 it will provide information on certain proteins associated with tumor blood vessels to Imgenex.
Imgenex will use its technology to develop monoclonal antibodies that recognize and try to block the protein's function.
Imgenex will supply the antibodies to Genzyme scientists for development.
Under the terms of the agreement, Imgenex retains the rights to sell these antibodies to other scientists worldwide and pay Genzyme royalties on sales.
"We are extremely pleased to enter into this relationship with Genzyme Molecular Oncology, an organization consistently demonstrating the highest scientific caliber and dedication to developing products designed to alleviate human disease," said Sujay K. Singh, president and CEO of Imgenex.
Please send biotech news to mwebb@ sdbj.com.