Company Sees Benefits of Moving Closer to Border
Monday, December 24, 2001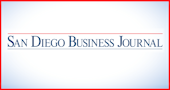 Company Sees Benefits of Moving Closer to Border
Company Chooses Otay Mesa Park Because It's in Foreign Trade, Enterprise Zones
BY MANDY JACKSON
Staff Writer
Qualmag Inc., a San Diego-based company, is taking advantage of a tax and trade option by locating its business in Ocean View Hills Corporate Center in Otay Mesa.

Qualmag, which designs and develops next-generation energy technology in the areas of power quality, reliability and redundancy, paid $2.2 million for 6.71 acres to build a 120,000-square-foot manufacturing and research and development facility.

Qualmag will keep its 40,000-square-foot headquarters building in Sorrento Valley on Viper Way. Construction on the manufacturing facility will begin in April, with completion scheduled in December 2002.

Hassan Yarpezeshkan, president and CEO of Qualmag, said, "It's a combination of an operations facility and manufacturing."

Yarpezeshkan said Qualmag chose Ocean View Hills because it is in both a foreign trade zone and an enterprise zone. He said it will make it easier for the company to export and import its products.

Enterprise zones were created by the state of California as areas where businesses have certain tax savings, and other advantages, in order to promote job growth in areas with high unemployment. Some of the advantages are tax credits on wages paid to new employees and tax credits on sales taxes paid for equipment.

Currently, Qualmag has 24 employees.

"The expectation is to get to 150 by the fourth quarter of 2002," Yarpezeshkan said.

Foreign trade zones are established by cities so that businesses getting involved in international trade can get started with some financial incentives. For instance, foreign-made parts and merchandise can enter a foreign trade zone without businesses having to pay customs duties, fees or certain taxes.

Candy distributor Bee International was the first, and so far only business, to build in Ocean View Hills Corporate Center, said Rich Kwasny of CB Richard Ellis, the broker for the business park. Their facility was completed about a year ago.

The 89-acre business park, on Otay Mesa Road east of Interstate 805, is part of a 987-acre master-planned community being developed by Los Angeles-based Pardee Homes.

The business park is being developed in three phases. Bee International and half of Qualmag's site make up the first phase, Kwasny explained. The other half of Qualmag's facility is in the second phase.

Kwasny and Jerry Sarazin of Colliers International handled the transaction for Qualmag and Pardee Homes.

Yarpezeshkan founded Phoenix Power Systems Inc. in 1992, and sold it to Maxwell Technologies in 1997, where he was chief technology officer. He founded Qualmag in January.

The company's products and services are for industrial and commercial applications where the end-users depend on power and properly functioning equipment, Yarpezeshkan said.

Potential customers are corporate data centers and industrial facilities, and telecommunications and medical industries.