SMALL BUSINESS - Survey: Businesses Remain Concerned Over Energy
Monday, December 17, 2001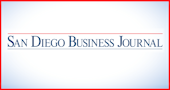 Survey: Businesses Remain Concerned Over Energy
SBA Launches Web Site to Help Firms Cope With Regulations
Lee Zion
The energy crisis isn't over, according to a survey by San Diego-based Sempra Energy.

About two-thirds of California businesses said they have a "generally negative" feeling about deregulation, while more than 80 percent cited the cost of energy as a top concern.

The survey, released Dec. 6, found more than three-quarters of businesses surveyed were displeased with the suspension of "direct access," a component of California's original deregulation plan.

Direct access had allowed businesses and residential customers to choose an alternate energy service provider outside of the utility, typically at a lower price, said Jennifer Andrews, spokeswoman for Sempra.

Also, 77 percent of businesses polled said energy efficiency is now "very important" to them, Andrews said.

- - -

Online Biz Resource, Pt. I: Small business can now look up legal and regulatory business information easily with a new Web site designed to help reduce the burden of complying with laws and regulations, courtesy of the U.S. Small Business Administration.

BusinessLaw.gov, launched Dec. 10, is part of one of the 23 projects at the core of the Bush administration's e-government strategy.

"BusinessLaw.gov is in keeping with President Bush's mandate that the information on government Web sites run across agency lines and be citizen-centered. This resource guide was developed with small business owners , our customers , in mind," said SBA administrator Hector V. Barreto.

Small businesses need to know federal, state and local laws and regulations that affect them. The site is also an educational guide for business managers, counselors, teachers and legal professionals, Barreto said.

The site provides that information arranged by subject, consolidating in one central location links to information on 39 areas of interest. These range from basic topics, like licenses and permits, to highly specialized topics, such as e-commerce and exporting, he said.

The site also has information for each state and territory , including taxes, hiring employees and more, Barreto said.

For information about all of the SBA's programs for small businesses, call the SBA Answer Desk at 1-800-U ASK SBA or TDD 704-344-6640. Also, go to the SBA's Web site at (www.sba.gov).

- - -

Online Biz Resource, Pt. II: A new Web site will help local residents find reputable businesses more easily, while also rewarding businesses for taking care of their customers.

The San Diego Online Business Directory, created by local Web development firm Wiseguy Software, allows consumers to search for businesses by either keyword or business category. In addition, it also allows consumers to rate each business they've used. That means people can look at each merchant's customer satisfaction ratings while researching a product or service.

It also gives businesses a strong incentive to treat their customers right, said Russ Colburn, owner of Wiseguy.

Colburn was motivated to set up the site based on his experiences three years ago, when he moved to San Diego. Separating the good merchants from the not-so-good ones was simply a trial-and-error process, he said.

"I couldn't believe how hard it was to find a good mechanic the first time I needed one," he said. "Now I've finally figured out a way to change that. The San Diego Online Business Directory provides new arrivals to our community a much-needed referral source."

As a bonus, Wiseguy Software also has a free Web site development tool for local businesses without a Web site. This will help even small businesses get noticed, he said.

The business directory can be viewed at (www.sd-biz.com). For more information on how to get a free Web site, visit (www.wiseguysoftware.com/sitebuilder).

- - -

He's Making a List : Even as the public remains wary in the uncertain economic climate, retail sales are still brisk locally.

Westfield Shoppingtowns has released its annual list of its most popular gift items this season. Each of these is doing well this year, said Westfield spokeswoman Aimee Cebulski.

Among the hottest sellers are the two new video game systems this year. The Microsoft Xbox and Nintendo Game Cube are doing well, despite a price tag around $200, she said.

At the other end of the price spectrum are holiday candles, starting at $5. Many candles come in holiday scents such as pumpkin pie and gingerbread, or holiday shapes such as pine tree-shaped tapers, Cebulski said.

Winter accessories, such as fleece mittens, hats, scarves and throw blankets, do well this time of year, and so do bathrobes. Other popular adult gift items are bath oils, body scrubs and massaging oils, she said.

For children, the biggest sensation is anything to do with Harry Potter, hero of the popular book series and now one of the year's biggest movies. Gifts include games, puzzles and toys and even a model of the Hogwarts Express train, Cebulski said.

On a more somber note, people are displaying their patriotism this year with Americana merchandise. This includes red, white and blue clothing, as well as nostalgic pictures and calendars, she said.

More whimsical items include oversized rhinestone belt buckles, karaoke machines and "roller shoes" , tennis shoes with built in wheels that pop out to convert the footwear into roller skates, Cebulski said.

E-mail lzion@sdbj.com , or call (858) 277-6359, Ext. 112.