East County Doctors Group Set to Close
Monday, December 10, 2001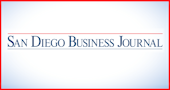 East County Doctors Group Set to Close
BY MARION WEBB
Staff Writer
The closure of Mercy Physicians Medical Group East County may be a problem for patients who want to continue seeing their primary care doctors or specialists.

MPMG said Nov. 29 it will shut down its East County operations, because it could not come to an agreement with PacifiCare Health Systems.

The group has 150 primary care physicians and specialists providing care for 14,000 patients, including 3,400 seniors.

About 3,200 of the group's patients are PacifiCare members. An additional 2,400 patients belong to Secure Horizons, PacifiCare's Medicare HMO.

Dr. Ted Mazer, medical director of MPMG East County, estimated 20 percent of his current patients will no longer be able to see him. PacifiCare members who have been with the East County medical group may have to switch health plans in order to stay with their primary care doctors unless the physicians belong to another medical group with a PacifiCare contract.

Mazer, an ear, nose and throat specialist, said a number of patients will lose doctors they enjoyed seeing. Some will have to switch to a new health plan and may end up with a new primary care physician and/or specialist, he said.

Rising Costs Impact Plans

Yet, there were alternatives to the closure.

Mazer said MPMG and PacifiCare negotiated for months, but couldn't reach an agreement, because the health plan wanted to put the group at full risk, which means MPMG would be responsible for all medical costs beyond the capped payments the insurer pays per patient.

PacifiCare spokeswoman Cheryl Randolph confirmed the contract was terminated after lengthy negotiations, but wouldn't give specifics. Randolph said plans, like medical groups, are faced with "rising medical and pharmacy costs."

Because MPMG San Diego was able to contract with Scripps Mercy Hospital in Hillcrest to share the risk, that part of the doctor group will continue to exist. Dr. James Grisolia, a member of MPMG San Diego, said Mercy Hospital agreed to partner with the group because of their long-standing "good relationship."

"The doctors have an exclusive agreement with Scripps Mercy to send their patients there," said Grisolia, who is a neurologist.

MPMG East County however, could not convince either of the two hospitals in East County , Sharp's Grossmont Hospital and Tenet Healthcare's Alvarado Hospital , to partner with them.

Consequently, it will cease to exist as of Dec. 31, with some possible delays.

Losing Money

Judith Yates, vice president of the Healthcare Association of San Diego and Imperial Counties, a hospital lobbying group, said medical groups and hospitals have been struggling financially for a long time and will continue to do so because government reimbursements are not in stride with rising health care costs.

"As more hospitals and medical groups evaluate how to absorb the risk, they have to make decisions based on if it's a manageable situation," Yates said.

Mazer said MPMG East County was fiscally sound through the first half of this year, but like most medical groups lost money through the latter half.

A report by the state Department of Managed Care, however, noted MPMG "did not maintain a positive working capital" through the first quarter of 2001.

This means MPMG "had more current liabilities than they had current assets," said Andy Meyers, deputy director for the Department of Managed Health Care.

First-quarter results also showed MPMG did not "maintain a positive tangible net equity," which means it had more liabilities than tangible assets, according to the report.

Meyers said he couldn't provide further comments pointing to a pending lawsuit filed against the department by the California Medical Association, which he says, seeks to put a stop to the public release of medical groups' financial data.

MPMG was not the only troubled group.

Scripps Physicians, which at one time was San Diego's largest medical group, also announced this year it would dissolve, blaming PacifiCare for its demise.

Scripps Tries 'Fee-for-Service'

Scripps Clinic, another local medical group of 300 doctors, took what some regard as a bold step. It wants to move away from the capitated HMO contracts in favor of a fee-for-service payment system where patients pay for each medical service provided.

As of Dec. 4, the group had landed contracts with two major health plans, Cigna and Health Net, and was in negotiations with four other health plans.

Yates said the biggest problem is that under capitation, medical providers don't get paid enough for providing health care.

Some critics say medical groups collapse in part because they are run inefficiently. Yates disagreed.

"By and large, health care businesses are good managers. They have to be a good manager to survive today," she said.