Buyers Rediscover City Center's Neighborhoods
Monday, December 10, 2001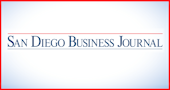 Buyers Rediscover City Center's Neighborhoods
Downtown Residences Designed for the Urban Village
By MANDY JACKSON
Staff Writer
Residential design in Downtown San Diego has to meet several objectives; more residents have to be accommodated on smaller pieces of land, and pedestrians' needs have to be met.

"How the building meets the street and contributes to the pedestrian experience," is a big part of what the Centre City Development Corp. is interested in when approving residential projects, according to Walter Rask, CCDC architecture and planning manager. The CCDC is the city's planning and development agency for Downtown.

The planning agency looks for street-level retail and ground-floor entrances to individual units.

"We're trying to avoid blank walls and utility closets , things that deaden the pedestrian experience," Rask said.

The city has a Planned District Ordinance, a zoning regulation for Downtown that states how buildings are oriented on their sites and other design issues.

The agency's staff members review plans with developers and designers to assure compliance with the Downtown ordinance.

Then, the architect on the CCDC board of directors, Hal Sadler, CEO of San Diego-based Tucker Sadler Noble Castro Architects, reviews the plans for additional concerns. Finally, the CCDC board approves a working permit.

Once a formal application is submitted, the process usually takes six to 10 weeks.

- Throwing Down

The Design Gauntlet

Many of Downtown's new residential projects are being designed by out-of-town architects; Rask estimated about half.

"It has expanded the pool of talent and challenged local architects," he said. "The quality of everybody's work has really improved."

When designing a residential building Downtown, staffers at Austin Veum Robbins Parshalle study what the neighborhood already has and the type of homes and services still needed, said Doug Austin, chairman and director of design at the San Diego-based architecture and planning firm.

"We're adding instead of subtracting from the urban fabric," Austin said.

For instance, in the Smart Corner project designed for San Diego developer Lankford & Associates Inc., the neighborhood's biggest needs were parking and a grocery store.

AVRP designed a five-story office building and a 12-story residential tower with underground parking and street-level retail on the site bounded by Broadway and C Street, and 12th and 11th avenues.

Another street level amenity, the new Children's Museum will grace the bottom floors of the Museum Tower, across from the San Diego Convention Center. Retail space and a full-service health spa are also planned.

AVRP designed the 38-story project for Vancouver, Canada-based Pinnacle Development, which will include 132 luxury condominiums and office space. Groundbreaking is anticipated in the summer of 2002.

- Reinventing

Downtown

Frank Wolden, design principal at Carrier Johnson, was involved with the CCDC as a design coordinator when the city started the agency in the late 1970s.

"The idea of bringing housing Downtown was sort of an alien idea," he said.

In the 1970s and '80s, some of the projects built were "suburban models in a little bit of urban clothing," Wolden said.

Projects built later took up an entire block with a courtyard in the middle, so the focus was on the middle instead of the city outside.

Since then, projects like CityFront Terrace, built by Miami-based Crescent Heights on Harbor Drive in 1992, were built with more townhouse-like units with entrances to individual units at the street level.

Renaissance, a 252-unit condominium project designed by Carrier Johnson, connects First Avenue and the two-tower project, Wolden said. In the original plans for Horton Plaza, First Avenue was intended to connect the shopping center to the waterfront with a promenade walkway, he explained.

Retail and commercial development will front First Avenue in Renaissance.

"It could become a residential main street for the Marina community," Wolden said.

The first of two towers is under construction on a site bounded by First Avenue and Market, G and Front streets. The developer is New York-based Lambert Development.

Tony Cutri, principal at San Diego-based Martinez + Cutri Corp., said many designers are paying a lot of attention to the quality of the pedestrian experience in new Downtown residential projects.

At Doma, developed by San Diego-based CityMark Development, Martinez + Cutri designed street level retail space and a lobby for the 121-unit condominium project in a historic building at Kettner Boulevard and Date Street in Little Italy.

- Population Shift Back

To Urban Center Desired

According to AVRP's Austin, the political climate in San Diego has changed since the 1980s. Local officials are more in favor of higher density residential projects.

"People are saying it's a smart thing to do," he said.

Adding more residents to Downtown San Diego has been the city's goal for more than two decades. Wolden said the city's growth management plan, written in the 1970s, called for the "redensification of the city."

"The way you get people to live Downtown is to build high-density projects. Business only survives if the density of people who live there can support it," Cutri said.

Rask said the City Council is considering an increase in density requirements for Downtown, but the details haven't been worked out yet. He said it would promote construction of more high-rise development in some areas of Downtown.

Market demographics have changed significantly since the 1980s, prompting changes in the way Downtown residential projects are designed.

"More people are buying rather than renting than in the past," Austin said.

- Market Dominated

By Empty-Nesters

He said 75 percent of the buyers are empty-nesters, people who are 50 years old and above whose children no longer live at home. Some others are older, retired buyers. Most of the rest are young professionals , 30 to 35 years old and younger.

Condominium owners don't need homes with many rooms. They're looking for freedom, Austin said, like spending less time on housekeeping.

"They can have a sailboat instead of a big place," he said. "You make some trade-offs in size. A single person ought to be able to live in a 320-square-foot space, at least if it's well-designed."

Outdoor space is essential to urban housing, Wolden said. "(You have to have) as many balconies and terraces as you can get because we're an outdoor city," he said.

Renaissance also has a terraced garden on top of its above-ground parking deck.

An AVRP-designed project, La Vita (formerly known as Quattro Fontane), will have a courtyard and a rooftop garden. The 200-unit condominium project is being developed in Little Italy at Beech, State, Cedar and Union streets by Lennar Communities, headquartered in Miami.

Cutri said interior courtyards are included in Doma and two other condominium projects designed by Martinez + Cutri: Village Walk and City Walk for the Olson Co. in San Diego.

San Diego developer Intracorp's 53-unit Pacific Terrace, designed by Fehlman LaBarre Architects in San Diego, is designed to blend in with its neighborhood in the Marina District, on the edge of the Gaslamp Quarter. The site is on the north side of J Street between Third and Fourth avenues.

Michael Brekka, vice president of urban residential development for Intracorp, said Pacific Terrace is next to the city's Chinese historic district, facing the San Diego Chinese Historical Museum on one side and the Gaslamp Quarter on another side.

The side facing the museum has Asian-looking brick and ornamentation. The fa & #231;ade on the Gaslamp side is more traditional brick with large bay windows.

- Buildings Stand Out as

Architectually Different

A key aspect to Downtown residential design seems to be creating the appearance of many buildings on one site, instead of one tall tower.

"When we go over to Little Italy, we're building in an area that's a village. We're surrounded by buildings that are different architecturally," Brekka said. "(Porto Siena) looks like a series of separate buildings that were built over time."

The 88-unit, multiple-story building was designed by Withee Malcolm Partnership Architects in San Diego to look like nine separate buildings, each a different color. It is under construction on the northeast corner of India and Cedar streets.

Some of the 200 units in Harbor Landing, a rental project being developed by Intracorp in Little Italy on Grape Street, are designed by San Diego-based Starck Architecture + Planning to look like they could have been built by different builders, to blend in with the diverse neighborhood.

Austin said La Vita has four products , a high-rise condominium tower, a shorter building with apartment flats, even shorter townhouse units with street level entrances, and a mid-rise condominium building.

"Each building has its own character," he said.

Austin said developers want their properties to have their own presence in Downtown, despite the selling price or rents at their buildings. He said there's no reason buildings with units in lower price points can't be fun places to live and have their own sense of place.

Intracorp only builds mid-rise buildings. Brekka said size is an important part of the developer's projects so Intracorp is able to offer moderately priced units, usually between $200,000 and $500,000.

"Keeping price points lower means a simpler building," he said.

Design can become an issue for affordable vs. market rate or luxury projects. Rask said developers of projects with only affordable units are on a tighter budget, so sometimes design suffers.

Rask said developers are sometimes required to improve their designs, partly so that residents of affordable housing aren't stigmatized, and to improve the neighborhoods they're living in.

Cutri said, "A good designer makes fa & #231;ades more simple when the budget for materials is limited. They make it simpler, and in my mind, better."