State Chamber Offers Help on Changes in Labor Code
Monday, December 3, 2001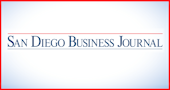 State Chamber Offers Help on Changes in Labor Code
City Providing Assistance To Local Small Businesses
The California Chamber of Commerce has a free service to alert small businesses of the many changes in the state labor code that may affect them starting Jan. 1.

The Labor Law Extra is an e-mail that updates business owners with brief summaries on the latest news in California's labor laws.

The bi-monthly e-mail service is a simple way to become acquainted with the changes. These include an increase in the state minimum wage, an increase in unemployment insurance benefits and an expansion of eligibility, and restrictions on an employer's ability to enforce English-only policies in the workplace.

To sign up, visit (www.laborlawextra.com). Past issues of the newsletter are also available through the Web site.

"Every year, California employers are faced with the challenge of knowing and understanding the numerous labor laws that affect their business," said Allan Zaremberg, president and chief executive officer of the California Chamber. "This free service is a way to ensure that employers are made aware of the latest legislation, and that they remain in compliance with the law."

- - -

SD Helps Business Expand: If you're a small business owner looking to expand or relocate in San Diego, the city wants to help.

Business owners may have many questions, such as whether a building permit is required to remodel, whether more parking will be needed, and whether fire codes will require more exits, among many others.

There are several agencies that can assist. For questions about permits, zoning and land use regulations call the city's Development Services Department at (619) 446-5000. For fire code and exit requirements, the number is (619) 446-5440.

For state and county requirements, health and environmental regulations, call the San Diego Regional Permit Assistance Center at (619) 236-5938.

For permit troubleshooting, technical and financial assistance for business, and other retention services, call the city's Office of Small Business at (619) 685-1390.

- - -

CV Helps Women, Minorities: The city of Chula Vista is holding weekly one-on-one consulting services at the South County Career Center for small, minority-owned or women-owned businesses looking to compete for government procurement contracts.

The program is set up jointly with the San Diego Contracting Opportunities Center, which is operated as a project of Southwestern College. The SDCOC assists small businesses in federal, state and local markets, said Chris Salamone, community development director for the city of Chula Vista.

For information, contact Luz Velasco at the SDCOC at (619) 285-7020.

- - -

Mall Meets Wal: With a $14 million project to renovate Parkway Plaza already completed, the mall is ready to embark on another, bringing a Wal-Mart to the center.

Parkway Plaza's previous expansion added a Borders Books, Office Depot, Best Buy, and an On the Border restaurant. Its new $30 million, 180,000-square-foot expansion, announced Nov. 8, will place a new Wal-Mart on the southwest corner of the property.

Unlike traditional stand-alone Wal-Mart store designs, the new two-story location will encompass 160,000 square feet of space and will fit in with the mall's existing architectural style, said Cole Davis, a spokesman for Parkway Plaza.

Bob McAdam, spokesman for Wal-Mart, said the new store would be an asset to the city, since it would generate new jobs and additional tax revenue.

"Wal-Mart is excited about the opportunity to better serve our customers who live in the El Cajon area and contribute to the overall success of the mall," he said.

This would be the first Wal-Mart in the nation designed as mall anchor, intended to contribute to the strength and vitality of the entire shopping center. Wal-Mart's presence will increase foot traffic as well as sales for the mall, Davis said.

The new Wal-Mart, along with about 20,000 additional square feet of new retail space, will generate more than $500,000 in additional annual sales tax revenue for the city of El Cajon. The new store and mall expansion is also projected to bring some 200 construction jobs and over 300 new retail jobs to El Cajon, he said.

- - -

A Friendly Reminder: The Carlsbad Chamber of Commerce has changed the date of its annual Shadow Day. The event will be Feb. 1, rather than its usual fall time slot.

The change allows Carlsbad's Shadow Day to correspond with the national event, in which businesses nationwide team up with schools by hosting students who "shadow" professionals throughout the day.

For more information on how to get involved, call the chamber at (760) 931-8400.

Call Zion at (858) 277-6359, Ext. 112, or e-mail lzion@sdbj.com . The deadline for the Dec. 17 issue is Dec. 7.