OPINION: Train Journey to Get Biz on Track
Monday, December 3, 2001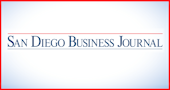 OPINION: Train Journey to Get Biz on Track
Jack Faris
In the hours and days following the surprise attack on Pearl Harbor in late 1941, Americans were reeling in shock and horror. Many feared an invasion by enemy forces. Rumors ran rampant. Families shivered with the uncertainty of impending war and the business engine of a great nation sputtered and nearly stalled as it struggled for direction.

Only with great resolve, tremendous sacrifice and an undaunted will to survive did this nation emerge victorious in 1945, having met the challenge on both foreign and domestic fronts. And only with the never-wavering support of citizens who rationed their food, saved their scraps and worked long hours in war-production factories without complaint did this democracy succeed.

History has repeated itself with vicious consistency. An enemy intent upon destroying America and its way of life has again struck. But like its predecessor 60 years before, that enemy has underestimated the strength of a society built on freedom, equality and hope of free enterprise.

Yes, our nation suffered a devastating blow on Sept. 11. Yes, we staggered and stumbled. Yes, we weep and mourn for those who died. No, our system of democracy will not collapse, nor will it cower in fear.

We are Americans. Like us or not, we are a freedom-loving people and we are assured that our democratic principles are sound. No, they are not perfect, but they are "of the people, by the people and for the people."

America will soon be back on track. In short order, we will regain our national composure, wipe away our tears and get back to business. And small-business owners will lead the way.

To help ensure this effort gains attention, a national coalition of leading corporations, non-profit organizations and small-business leaders have set out to rally the nation by launching a six-month nationwide rail tour, "Back on Track America," to lift our nation's entrepreneurs by providing advice, information and free counseling on such key topics as financing, management, getting business plans back on track and starting over.

Beginning Nov. 15 in New York City, a series of free, daylong meetings are being offered to small-business owners in major cities in an effort to inspire, encourage and restore their confidence. I am honored to be one of the panelists on that program.

Next month, sessions are planned Dec. 10 in Chicago, Dec. 12 in Indianapolis, Dec. 13 in Cincinnati and Dec. 15 in Louisville, Ky. Boston opens the 2002 series on Jan. 8, followed by California meetings in Palo Alto on Jan. 14, Los Angeles on Jan. 16 and San Diego on Jan. 18. (For more information visit www.backontrackamerica.com.)

The National Federation of Independent Business will play a key role in this campaign to re-ignite the crucial momentum of the enterprises that provide the solid economic underpinning of our nation.

Small-business America has faced fear and uncertainty before. We will face our fears, and get America back on track.

Faris is president of NFIB, the nation's largest small business advocacy group.