Law Local attorneys contribute to anti-stalking book
Monday, August 13, 2001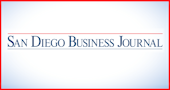 Daniel S. Silverman Honored by Firm For Pro-Bono
Lois Kosch and Regina Petty, partners with the Downtown law firm of Wilson Petty Kosmo & Turner, are having their say regarding stalking crimes and victim protection.
Both attorneys have extensive backgrounds in employment law and frequently touch the topics of workplace violence.
Because of that experience, the two were chosen to write a chapter in the recently published book "Stalking Crimes and Victim Protection: Prevention, Intervention, Threat Assessment and Case Assessment."
The book covers subjects from the psychological aspects of stalkers to the legal ramifications of stalking, and provides helpful guidelines and suggestions in the areas of victim assistance and predatory stalking.
Kosch and Petty's chapter deals with workplace violence. It details employer liability for acts of violence that occur on their premises, be it by an employee or third party. It also details employers' legal obligations to provide a safe working environment.
Kosch said although workplace violence is not typically thought of as a common problem, scary incidents do occur. She said she gets about one call a month from an employer concerned about the behavior of an employee.
"Unfortunately, we have become experts on (workplace violence)," Kosch said. "It's too bad that it's so prevalent."
Kosch and Petty's chapter also outlines potential claims that may be brought from either victims or the assailants, the likelihood of success of such claims and how management should respond to employee behavior that indicates possible violence.
San Diego attorneys Kerry Wells and Marcella Chipman also contributed to the publication. The book covers 21 chapters and more than 550 pages. It can be ordered at www.crpress.com.
- - -
Pro-Bono Pro:
A state prisoner, two Guatemalan nationals, a veteran and a 10-year-old suspended from school all have one thing in common. They all received legal services from Daniel S. Silverman, an attorney with Heller Ehrman White & McAuliffe , and they received the services free of charge.
Those cases are just a few that Silverman and his law firm have taken on a pro bono basis.
Silverman recently received the firm's annual Richard E. Guggenhime Pro Bono Award, and a $10,000 donation in his name to the San Diego Volunteer Lawyer Program.
"Heller Ehrman strongly encourages attorneys and professional staff to participate in our pro bono program within their area of interest," said Bob Borton, chair of the firm's pro bono committee. "Commitment to the community is, and always has been, a core value at Heller Ehrman, and an active pro bono practice has been important to the firm since its inception over 100 years ago."
Silverman headed the San Diego office's pro bono program and has pulled in personal and firm-wide awards
including:
- A personal State Bar of California's Wiley W. Manuel Award by the San Diego Volunteer Program.
- The firm received special recognition as one of only four firms in the area to receive an Outstanding Service Award by the Legal Aid Society.
- The firm was ranked 11th nationally for pro bono work in The American Lawyer's July 2001 issue.
Judged Judge:
San Diego County Superior Court Judge Norbert Ehrenfreund received the National Conference of State Trial Judges' Award of Judicial Excellence at the American Bar Association meeting in Chicago August 3.
Ehrenfreund, 79, was appointed to the Superior Court 25 years ago and retired from the bench in 1995. He has served continuously ever since on state assignment in criminal court. He was honored for his "judicial innovations, his compassionate character, and his broad community activities on behalf of battered women, drug abuse treatment programs, the rehabilitation of young parolees and the mentally ill."
- - -
Legal Briefs:
On Tuesday, August 28, the Southwest Center for Asian Pacific American Law will hold a free legal workshop from 5 to 7 p.m. in their National City offices.
Attorneys will be on hand to help with legal issues such as immigration, landlord/tenant problems, small claims and family law issues.
For more information on the workshop, call 619-336-0290. The deadline for the next Law Column is Thursday, August 23. Send related items to dward@sdbj.com.