Profile New Councilman Brian Maienschein says he answers to his constituents, not City Hall's bureaucracy
Monday, August 6, 2001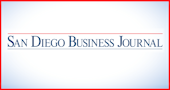 Title:
San Diego city councilman, 5th District
Age:
32
Birthplace:
Kansas City, Mo.
Residence:
Carmel Mountain Ranch
Education:
Bachelor's degree in communications, UC Santa Barbara; juris doctorate, California Western Law School
Family:
Wife, Janna
Recreation:
Works out at gym, hiking
New Councilman Says He Answers to His Constituents, Not City Hall's Bureaucracy
If you call San Diego City Councilman Brian Maienschein at City Hall and get the answering machine, his voice will ask the caller to leave a message.
Maienschein really means it. He returns practically all phone calls and answers all his e-mails.
"I like to reply personally to those who ask me questions. I think it's important to remain accessible. I don't want to become insulated," says Maienschein (pronounced main-shine), who was elected in November to the nine-member council. He represents the 5th District, which includes Rancho Bernardo, Scripps Ranch, Mira Mesa, Kearny Mesa, Sorrento Mesa and Linda Vista.
Like many of his new colleagues, Maienschein heard the criticism leveled at his predecessors , they weren't listening, constituents contended , and took heed.
"It (listening and being accessible) wasn't often happening in the past, and I heard that a lot when I was campaigning."
Along with nearly a complete overhaul of the council's make-up (only two members are left from the prior administration led by former Mayor Susan Golding), Maienschein says there's also a much different attitude.
"I think this council is more prepared. This council listens better. It's hard-working. And I think this council is really serious about attacking the litany of problems that have been left to us."
Mel Shapiro, an ardent and longtime City Hall critic, sees in Maienschein an elected official who takes his job more seriously than he does himself.
"I've spoken to him a few times and I've e-mailed him a couple of times and he always responds," says the retired stockbroker who is a staunch opponent of the Downtown ballpark. "So far as I've seen, he's doing a good job. I find him at least willing to listen (to the other side) and to go beyond the usual box in his thinking."
Fresh Ideas
Maienschein definitely stepped outside the box (and his own district) earlier this year when he proposed putting the entire ballpark district for sale in the form of corporate naming rights.
"For reasons beyond me, the previous City Council gave away the naming rights to the ballpark (to the Padres as part of the agreement to build the $450 million Downtown stadium)," he says.
If a company could be found to lend their name to the commercial area surrounding the ballpark, that could generate some cash and reduce the city's contribution to the project, he reasoned.
"It's just to put the idea out there. If there's no interest from companies, then what have you lost?"
Maienschein says he's not prone to conducting business as it's been done in the past just to get along. He thinks the way the city figures out where to spend its $2.4 billion budget is antiquated and needs changing. Like many of his colleagues, Maienschein also doesn't like the fact City Manager Mike Uberuaga has more power than the mayor and rest of the council in terms of control over the budget.
Shaking The Establishment
Many departments came into the budget hearings in June expecting to get more money and staff, but many couldn't justify what those increases would bring, Maienschein says.
"There's almost a sense of entitlement, that my department should get more money, period. It's just natural growth, because it's government. But that's not the way I think it should work."
Getting used to the curious way the city bureaucracy operates has been the hardest for Maienschein to deal with since he's arrived.
He points to a sprinkler in his cramped office as a good example.
"See that sprinkler? If a fire started here, that wouldn't do anything because it's not hooked up. It's incredible that someone put in a sprinkler system and not hook it up to water, but that's just an example of how badly things are screwed up here."
Has he been able to get anything done since he's arrived?
Well, there's state Route 56, which connects Interstate 5 and Interstate 15. The city is in the process of acquiring 28 parcels of land needed to build the rest of the highway, and by this fall, all 28 will be in the city's hands. The road should be finally finished by 2004, he says.
At 32, Maienschein is the second-youngest member on the City Council, just several months older than Ralph Inzunza of the 8th District. But age is something he rarely thinks about. He says he's just out to do the best job he can, and make changes where he thinks they are warranted.
Seeking Public Office
That's what inspired him in the first place to make his first foray into public life.
"I grew up in Rancho Bernardo, and I saw all these changes to my area, and in my view, there was a lot of poor planning. I thought I could do a better job."
Before this office, he was elected student body president at Poway High School his senior year.
"I wasn't a jock and I wasn't that popular," he says. "I was just nice to people."
Bert Hudgins, now a district administrator for the Poway Unified School District and a former teacher at Poway High, recalls Maienschein as one of those kids who was going to be successful in whatever field he entered.
"You could tell the way he carried himself even at 15 to 17 years old that he had all those leadership abilities," Hudgins said.
Not only is Maienschein an excellent communicator, he's a tireless worker. Maienschein himself says he puts in long days and comes into work on Saturdays if he doesn't have any events to attend.
Born in Kansas City, Mo., Maienschein moved with his family to Rancho Bernardo when he was 7. The oldest of three children, he was the first person in his family to attend college.
In one of his final years at UC Santa Barbara, Maienschein got an internship at the District Attorney's Office, which spurred him to pursue a career in law.
After graduating from California Western Law School in 1994 and passing the bar, he took a job practicing civil law with a small firm, Jensen & Roth. About three years later he moved over to Chapin Shea McNitt & Carter, continuing to litigate civil cases.
But Maienschein says the work wasn't challenging or rewarding. "I wanted to do something more beneficial."
Two years ago, he decided he wanted to get elected to represent his district, knowing the seat was going to be vacated because of term limits. Once he decided to run, he did everything he could to win.
"Brian worked his tail off," said Lance Witmondt, his friend, campaign manager and now chief of staff. "He and his wife canvassed the entire district every weekend for almost two years. He didn't take one weekend off that entire time."
The hard work paid off when Maienschein was elected in November with an overwhelming majority over former council staffer Tom Cleary.
While his personality is engaging and gregarious, Maienschein is the type of person who isn't afraid of questioning the status quo if it's clear it isn't working, Witmondt says.
"He's challenging government as usual. His goal is to make government as efficient and responsible, and responsive as possible to all citizens."
What you see with Maienschein is what you get, say friends.
"I'll watch the televised meetings and call him up the next day and kid him about his performance. It's a gentle critique," says Spencer Skeen, an attorney who is also a friend. "He's very bright, hard-working and dedicated. He's the right mix between idealism and realism."