Media Satellite radio system to be launched in San Diego
Monday, August 6, 2001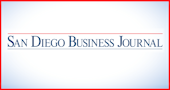 Media: Local Stations to Buy Programming From Washington, D.C., Firm
You can bring the airwaves to the consumers, but can you make them buy?
It's a question that will be answered in upcoming months, as a Washington, D.C.-based company prepares to launch a satellite radio system in San Diego and other cities in upcoming months.
XM Satellite Radio's system has 170 channels, with niche programming produced out of studios in Manhattan, Nashville and Washington, D.C.
XM has signed with USA Today, the Weather Channel, ESPN and other media organizations to provide full content for some of the outlets.
Customers will have to buy the equipment to get the signal, and pay XM a monthly fee of $9.99 for the programming.
For XM, the venture will cost close to $2 billion, according to Chance Patterson, XM's vice president of corporate affairs.
So far, XM has raised $1.5 billion toward the venture, Patterson said. The company needs to raise another $300 million to $400 million, and has planned at least one more round of financing, he said.
At least 4 million subscribers are needed for the venture to break even, Patterson said.
The system is being test marketed in San Diego and Dallas. The service is scheduled to start Sept. 12.
Patterson said the two cities were chosen after the company researched them for radio use, music sales and interest.
XM won't confirm if they've hired any programming staff from the San Diego market. A spokeswoman cited "competitive reasons."
Another company, New York City-based Sirius Satellite Radio Inc., plans to start a similar system later this fall.
A month after XM plans to launch its system in San Diego and Dallas, XM plans to start selling the service in the Southwest states. In subsequent months, the company plans to sell the service to the rest of the country.
XM-ready radio equipment will be sold by various retailers. The costs of one company's satellite-ready radios starts at $280 and goes higher than $1,000, XM said, and upgrading current systems costs at least $249.
Mark Larson, president of the San Diego Radio Broadcasters Association, said the new service raises several issues.
"The big question is, will people get engaged enough to buy equipment and pay monthly fees?" he said. "That's what it boils down to."
If manufacturers begin including satellite receivers in the cars and simply adding the charge into the price, he said, it could change things dramatically.
The way XM markets the new service could also make the difference, Larson said.
"Does it really capture the average person does it really capture their imagination to the point where they go, 'I want to spend $10 a month for that'?" he said.
On Aug. 10, XM and New York City-based advertising agency TBWA/Chiat/Day will launch a $100 million advertising campaign.
The campaign includes TV, print, retail brochures, outdoor, and even radio. XM won't say which radio stations sold them airtime, again citing competitive reasons.
Larson thinks the local radio industry has the advantage because it's local and free of charge.
"Even if you're at a music-intensive station, they still want to know what's happening locally concerts, what have you, they want just a feeling that what they're listening to relates to their community," Larson said.
One indication of XM's sales will be its deals for new users, he said. "If they're into this for a couple of months and they start offering deals where it kind of looks like they're giving away the store, then that might signal that it's not as they hoped it would be."