Business SDSU launches master's programs in health and writing
Monday, August 6, 2001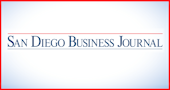 San Diego State University is introducing two new master's degree programs aimed at business professionals this fall.
Students will be able to earn a master of arts in rhetoric and writing, and master of public health through these specialized higher-learning programs.
The master's degrees reflect areas of study that are in high demand in the business market, school officials said.
While SDSU already offers a two-year accredited degree program in public health, this new master's program is geared toward professionals with previous experience in health-related fields.
"(The program) is very heavily management and financially oriented specifically so people can perform better in their existing positions," said Stephen Williams, a professor and head of the division of Health Services Administration at the Graduate School of Public Health.
- Focus Is On Upgrading Skills
The focus is to help upgrade and enhance the management and leadership skills of people currently working in public health professions.
Students will be able to take courses in the principals of public health, management and organizational theory, accounting, finance and economic analysis.
The 34-unit program also includes curriculum tailored to discuss challenges particular to San Diego County in the areas of U.S./Mexico border health issues, Latino health concerns and the limitations of the current county health system.
The one- to three-year program is available at $1,900 , a reasonable price compared to its competing university programs that can range from $30,000 to $40,000, Williams said.
Many small agencies with limited funds can't pay for administrators to receive additional training and administrators may not be able to afford tuition costs on their own, he said.
Having higher education available at a practical cost makes it more accessible to a greater number of people.
"This is a terrific opportunity at an incredible price," he said.
- Applicants Need Career Experience
Applicants must meet the university's regular academic requirements and have at least five to seven years of senior management experience.
Classes are to be taught primarily by the graduate school's existing faculty, but as interest level increases, Williams said, he will look within the community for teaching support.
The program can allow for up to 15 students per year.
"We've gotten a lot of inquiries from physicians and professionals already," he said.
The master of public health program is the only one south of Los Angeles focusing on public health management and awards a degree in the field of study, Williams said. "This has (enabled) us to produce another product to balance out with our existing programs."
After more than six years of planning and approval stages, the Department of Rhetoric and Writing Studies will begin registering students for its new master's program over the next several weeks.
- First Program In State System
The master of arts program in rhetoric and writing studies is the first of its kind to be accepted into the California State University Schools education system, according to chairman of the department, Glen McClish.
"We're very excited about it We had to wait a long time, but we're looking forward to starting with our own students in the fall," he said.
The program will prepare students for one of two areas of specialization , the teaching of writing and technical, scientific and professional writing.
Students will have the opportunity to participate in internships and teaching programs that will allow them to apply their skills in a workplace environment.
The specialization in teaching of writing offers an internship to teach writing at a community college level, with internships available at businesses and public agencies for students participating in the technical and professional writing specialization.
"San Diego is a good place to learn technical and scientific writing with so many high-tech firms (here)," McClish said.
Students interested in pursuing teaching are able to participate in teaching internships at SDSU, where they teach basic writing courses geared toward undergraduate freshmen.
- Applying New Skills
The internships and teaching programs are some of the ways the degree program is encouraging enrollees to implement and enhance their skills.
"We're looking at new ways of meeting the demand," McClish said.
Courses in theory, writing knowledge and culture and modern rhetoric can be applied to careers in public relations, corporate communications and publishing.
The program is also open to undergraduate students interested in taking higher education courses.
Since the announcement of the new program, a lot of interest has been generated and a few formal applications have been received with the majority sent by undergraduate students, McClish said.
The program will take between 10-15 students in its first year, and McClish said that by next fall he would like to see that number increase to at least 30.
"(This is) a new area for us with more potential for growth," he said.