Biotech Amylin to study diabetes drug safety following FDA report
Monday, August 6, 2001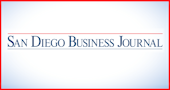 Biotech: CEO Takes Action to Seek Drug Approval
Amylin Pharmaceutical Inc. said it plans a four- to six-week safety trial to evaluate the risk of hypoglycemic events in response to a Food and Drug Administration's advisory committee recommendation against the approval of its diabetes drug Symlin.
Hypoglycemia refers to insufficient levels of sugar in the blood.
On July 26, the FDA's Endocrinologic and Metabolic Drugs Advisory Committee voted 8-1 against the use of Symlin for type I patients and 6-3 against the use for type II patients.
Type I refers to juvenile-onset diabetics; type II comprises the much larger market of adult-onset diabetics.
Following the vote, Amylin's chairman and CEO Joe Cook held a press conference during which he told reporters the company will conduct further studies and work with FDA officials to get the drug approved.
Mark Foletta, CFO of Amylin, said Aug. 1 the company had already planned another trial to help guide doctors in using the drug.
Lengthy Trial Planned
He couldn't say how many patients will be enrolled in the study, but anticipated its completion within three to six months.
"We are trying to get an audience with the FDA to talk," Foletta said. "If we start it on our own (there is) some risk involved, but we would much rather work with them (FDA) and have them buy into the study design before we move forward."
Thousands of patients have already been tested with Symlin in six trials, some of which failed.
The advisory committee saw some serious problems with Symlin vs. the control group.
Symlin, whose scientific name is pramlintide, a synthetic analogue of the human hormone amylin, is intended for use as an adjunctive therapy to insulin to improve glycemic and metabolic control in patients with Type 1 and Type 2 diabetes.
FDA medical reviewer Dr. Dragos Roman reported that during the first four weeks of treatment the pramlintide group had at least two or three times more hypoglycemic events vs. the control group, according to The Pink Sheet, a biotech trade publication.
Roman also found a fourfold increase in auto-related accidents in Type 1 diabetics, according to BioWorld Today. Other adverse effects included nausea and vomiting.
Efficacy Questionable
Despite these deficiencies, the advisory committee agreed 8-1 that the drug was efficacious, said John McCamant, editor of the Medical Technology Stock Letter.
Robin Misbin, Endocrine & Metabolic Drug Products Division Medical Officer, criticized the efficacy of Symlin as "trivial."
McCamant, however, remained bullish on Symlin.
"The safety concern was with the hypoglycemic events during the first four weeks," McCamant said. Long term, the drug showed promise, he added.
That is precisely how Amylin interpreted the advisory committee's findings.
"What we heard from the committee is that they needed guidance in how to initiate the therapy," Foletta said.
That's why the new trial design will be different. Patients will start off with a smaller dose of Symlin and then gradually increase their pramlintide and insulin levels.
The FDA criticized the previous design of trials where patients received a constant dose of insulin, or nearly so, the Pink Sheet reported.
Amylin's Historic Trail
Foletta said the problem with the trials was that they were blinded so patients didn't know if they where taking a placebo or Symlin.
He said in an open-label study, where patients and doctors know which product each subject receives, insulin levels can be monitored and controlled.
Still, the Pink Sheet quoted a committee member as saying he hasn't seen any evidence that Amylin's approach of decreasing insulin levels early on will reduce the incidence of hypoglycemia.
"The FDA and the committee also questioned whether the clinical data provided enough information to select an appropriate initiation dose," according to a quote in The Pink Sheet.
Amylin has had its share of troubles.
In 1997, Amylin's former partner, Johnson & Johnson in Brunswick, N.J., determined an initial Phase III trial for type II diabetes failed to show lower glucose on an intent-to-treat basis after 12 months, BioWorld reported.
Seven months later, and after $175 million in funding, Johnson & Johnson withdrew from the partnership, forcing Amylin to cut its staff by 75 percent to stay afloat.
An Uphill Climb
In 1998, Amylin's stock fell 77 percent after two late-stage trials failed to show statistical significance.
One year later, Amylin raised $18.5 million by selling 3.7 million shares of stock at $5 per share to a group of institutional and private investors, according to BioWorld.
Then things began to move upward.
In November 1999, Amylin released positive data from a one-year pivotal trial in type I diabetics showing a statistically significant reduction in the primary glucose control.
In February 2000, Amylin raised $100 million through the sale of 8.3 million shares at $12 each to cover costs of developing Symlin.
This May, Amylin raised $35 million in a private round of financing that included 3.5 million in newly issued shares at $10 per share.
Some people question if Amylin will field this latest round of FDA concerns.
As of March 31, Amylin held $68 million in cash and investments, Foletta said.
The company still owes Johnson & Johnson $56.6 million in developmental costs for pramlintide , two-thirds of which is due in 2005; one-third is due in 2010, Foletta said.
He conceded, "certain events could make it (the payment) due sooner."
Possible events could be unforeseen changes at Johnson & Johnson or a decision by Amylin to no longer pursue Symlin's development.
For now, Amylin plans to tighten the belt.
Foletta said the planned trial should not put a major financial burden on the company.
He estimated costs of less than $4 million.
Foletta strongly rebuffed rumors of planned layoffs.
He said Amylin plans cutbacks on external expenses, but no major changes internally.
He was adamant there will be no cutbacks in the development of their second diabetes drug candidate, AC2993 in Phase II evaluation for Type II diabetes and AC2993 LAR, which is being tested in Phase I trials.
Amylin stock, which is traded on Nasdaq under the symbol AMLN, was trading at $8.06 on Aug. 2. The firm hit a 52-week high of $15.01 on June 21.