Marketing Efficient tactics may lower PR costs
Monday, April 30, 2001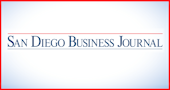 When the going gets tough, the tough get going , and during an economic slowdown, the tough usually get busy slashing budgets.
The current financial climate is particularly challenging to small businesses and startups. While each dollar cut from the budget can impact profitability and survival, the correlation may not always be positive. Funds cut in short-sighted fashion may in fact prove detrimental to a company's survival. A penny saved is not necessarily a penny earned.
For example, the inclination to slash or eliminate marketing budgets may be a natural first impulse, but in fact it may not actually be the trend among companies that are more savvy to the big picture. Rather, a more strategic approach starts with the premise that corporate positioning, market awareness and product distinction become more essential as prospects' spending becomes more discriminate.
The "let's just eliminate marketing" approach to budget slashing may in fact be a misconception. For example, a survey conducted by consulting company George S. May International shows that 30 percent of the medium- and small-size business owners surveyed actually plan to increase sales and marketing to adapt to the downturn.
This is nearly double the number of respondents who selected the next more popular tactic: reducing inventory (17 percent).
Donald J. Fletcher, president of George S. May International, observes, "Reducing inventories can help a company become profitable, however, sales and marketing grow a company."
- Getting The Most Out Of Marketing
Certainly, for small businesses that need to make every dollar count, the idea of increasing marketing budgets in a challenging economy may be inconceivable. However, by implementing more efficient tactics, the company can sustain marketing momentum while actually decreasing costs.
Such a strategy can include reducing expenditures on high-ticket activities such as trade journal advertising, direct mail, exhibit space and telesales while placing a greater priority on public relations.
Specifically, for the cost of one or two trade journal placements, or a single direct mailing, a company can capitalize on a month's worth of public relations consultation, writing, media relations and research. What's more, validation of a company and its products by a journalist in an editorial context is generally perceived as more credible and therefore more valuable than paid advertising.
High-tech companies in general , and startups with Internet related products in particular , can realize greater promotional bang from their bucks through editorial campaigns.
According to an article recently published on the Web site Business 2.0, "Public relations emerged this year as an integral ingredient of Internet business marketing. It took too long to realize that new companies with new business models need more than a one-page ad or 30-second TV spot to tell their story. Not to mention that startups can far more readily afford PR than advertising."
By leveraging a multi-faceted public relations campaign, a company can attain high visibility in its chosen markets at a fraction of the cost of paid placements.
- Managing A PR Budget
The following guidelines for getting high mileage out of public relations dollars can help small companies navigate the rough economic waters to long-term profitable harbors:
o Negotiate a customized agency contract. Discuss your particular objectives with public relations agencies and choose a firm that will customize a program to your requirements. In developing your program, consider alternatives , such as projects vs. retainers , that will stretch your dollars and generate impact when and where it is needed most.
The agency should be open to flexible retainers, to channel your funds toward milestone events. According to Ragan's PR Intelligence Report: "Flat budgeting is the kiss of death to funding a PR campaign Public relations is an investment. It yields payback as expanded recognition and increased demand. Unfortunately, the concept of marketing ROI is missed by business managers who think of promotion in terms of cost. Takeoffs only occur under full throttle. Maintenance-level communications are only appropriate after launch."
o Leverage speaking opportunities. Evaluate your trade show strategy. Costly exhibit space and staffing requirements can be minimized by capitalizing on speaking opportunities at targeted conferences. Designated spokespersons from your organization will communicate key messages directly to audiences of qualified prospects and media , supporting your corporate positioning and establishing credibility for your company.
o Consider the advantages of bylined articles. As advertising budgets are tightened, bylined articles can help maintain visibility and promote competitive advantages. Your agency should have both the expertise to write application and technical articles on your behalf , as well as negotiate the editorial placements in your top-tier publications.
Such placements achieve high marketing impact without the costs associated with advertising development and space. Once placed, article reprints can continue to support your marketing campaign through posting on the company Web site and inclusion in prospect literature packages.
o Team up with strategic partners. Your key customers and partners can bolster your marketing impact. Small businesses and startups can benefit from their associations with more established technology partners and customers with existing name recognition.
Carefully-nurtured cooperative marketing programs can stretch marketing funds and provide credibility and awareness through endorsement. Cooperative marketing tactics can take a variety of forms , including adding a logo to a partner's advertisement, staffing a pedestal at a partner's trade show booth, co-authoring articles, speaking at customer user group events and linking to Web sites.
o Implement "Viral Marketing." Viral marketing , or word of mouth , has the distinct, and appealing, advantage of being free. Explore the viral marketing vehicles that can effectively reach your target audiences and invest time in keeping those channels fresh.
For example, attention to viral marketing includes registering your Web site with market-relevant search engines and regularly posting product and corporate messages to online business chat rooms. Also, the formation of consortium and industry groups can contribute to market leadership positioning and editorial visibility.
The survey of small- and medium-sized businesses implemented by George S. May International indicated that 71 percent of respondents believe that the current business environment is more competitive than the recent past. In conjunction, nearly 60 percent indicated that "positive, growth-oriented actions are the solution to a lagging economy." In terms of budgeting for marketing and public relations, this means that when the going gets tough, the tough get creative.
Schalon is director of creative services at Cooper Iverson Marketing. She can be reached at lisa@coopiver.com.