Law Survey says state juries generous with punitive awards
Monday, April 30, 2001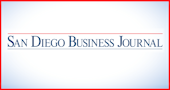 Brobeck Phleger Key in Overturning Patent Lawsuit
California juries awarded more than $64 billion in punitive damages during the 1990s, according to the Civil Justice Association of California.
A study supervised by J. Clark Kelso, newly named scholar-in-residence of the Administrative Office of Courts, found the size and total amounts of punitive damage verdicts increased during the 1990s, with an average of $13.1 million per case.
"These findings show the trend identified in the early '90s is continuing," said John H. Sullivan, president of the CJAC. "The alarms are sounding. It's time California grabbed this runaway monster by the horns."
In San Diego County, the median punitive award was $122,000. That's compared to the punitive award in Los Angeles of $250,000 , the third-largest median after Contra Costa ($625,000) and Sacramento ($475,000).
Kelso's study consisted of 489 cases in which punitive damages had been awarded in the state between Jan. 1, 1991, and Dec. 31, 2000. The study found punitive damages accounted for approximately 88.4 percent of the total amount of compensatory and punitive damages awarded to plaintiffs.
The current system of determining punitive damages has been widely criticized. The CJAC is endorsing legislation , Assembly Bill 840, proposed by Assemblyman Robert Pacheco, D-Walnut , that would limit punitive damage awards against small businesses to three times the "actual" damages awarded at trial. For other defendants, the bill would allow full appellate court review of awards in excess of three times actual damages.
"The personal-injury lawyers who make billions from these awards repeatedly say that punitive damage verdicts are rare," Sullivan said. "What they don't tell people is that jury verdicts of any kind are rare. The vast majority of cases are settled or otherwise ended before they ever get to a jury."
At least 15 states have a variety of caps on punitive damages.
- - -
Patent Victory:
Brobeck, Phleger & Harrison LLP recently helped Irvine-based Gensia Sicor Pharmaceuticals Inc. win an appeal clearing the way for the company to continue marketing and selling a generic form of cisplatin, a widely used chemotherapy drug.
The U.S. Court of Appeals for the Federal Circuit in Washington, D.C., upheld a lower court ruling invalidating Bristol-Meyers' patent that the company claimed Gensia Sicor was infringing.
San Diego-based Brobeck partners John Benassi, Douglas Olson and Jessica Wolff tried the case. Benassi and Wolff also represented Gensia Sicor on the appeal. Associates Kurt Kjelland and Bill Tayler also worked on the lawsuit.
Partnership:
Julie A. Dunne and Ethna M.S. Piazza, associates with the San Diego law office of Sheppard, Mullin, Richter & Hamilton LLP, recently were named partners.
Dunne has practiced exclusively in the field of labor and employment law, concentrating on the defense of management in employment discrimination, harassment and wrongful termination litigation. Dunne joined the firm in November 1994.
Piazza will continue to practice in the firm's corporate and securities and intellectual properties department. Piazza joined the firm in July 1996, and has extensive corporate, securities, transactional, intellectual property and e-commerce law experience.
- - -
More Judges:
Gov. Gray Davis recently appointed four attorneys to the San Diego Superior Court bench, reducing the number of vacancies on the 128-seat bench to four.
The four appointees were Deputy District Attorney Browder Willis, 43; San Diego attorney Jeffrey Barton, 46; Del Mar attorney Carol Isackson, 59; and San Diego administrative law judge Desiree Bruce-Lyle, 44.
Each will earn $133,051.
The deadline for the next law column is Thursday, May 3. Send related items to dward@sdbj.com or by fax at (858) 571-3628