Electricity State could prevent direct access buys of power
Monday, April 23, 2001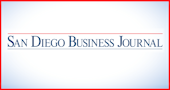 At the height of California's energy crisis, Paul Aube found a way around high electricity prices. But now he worries the state may move to stop other businesses from getting similar deals.
Aube, vice president and general manager of El Cajon-based Triumph Components-San Diego, Inc., switched energy service providers to AES NewEnergy, a subsidiary of Arlington, Va.-based AES Corp. The contract, signed in November, locked in electricity costs at 8 cents a kilowatt hour, or less than half the market rate.
Since his business uses about 120,000 kilowatt hours of electricity a month, that's a major savings. These contracts last until the end of 2003 and cover about 80 percent of his electricity needs, he said.
Since he expects the market cost for energy to increase even more, Aube is thankful that direct access has allowed him to purchase power on his own.
Now he's learned the state may step in to prevent other business consumers from doing the same thing. Alarmed, he sent a letter to the state Legislature stressing the need to keep owner purchases in the hands of the consumer.
"Taking away the choices that California's direct access provides borders on being unethical on the part of the state. If you do it, you should all be ashamed of yourselves. Having responsibly priced power is crucial to the continued viability of our company and others," Aube stated in his letter.
AB-1X
At issue is Assembly Bill-1X, approved in February, which gives the California Public Utility Commission the authority to cut off direct access at any time. A new Senate bill, SB-27X, sponsored by state Sen. Debra Bowen, D-Redondo Beach, would rescind some of the provisions in the earlier law.
Evan Goldberg, spokesman for Bowen, explained why AB-1X gave the state authority to stop direct access in the first place, and what SB-27X would do to remedy the situation.
AB-1X, approved when Pacific Gas & Electric Co. and Southern California Edison began defaulting on energy purchases, gave the state's Department of Water Resources the authority to purchase electricity for the state's energy consumers. About $10 billion in bonds were floated to buy power, Goldberg said.
But if the price for electricity were to fall, large-scale energy users might then jump ship for lower rates. That leaves fewer ratepayers to pay off the bonds, so prices would go up for small customers, he said.
'Cake And Eat It, Too'
"Many of the businesses would like to have their cake and eat it too , to stay where they are now, because that's where the cheapest power is, but then bail out with no consequence when they find a better deal, and thus stick other customers with the DWR power," Goldberg said.
Thus, AB-1X gave the CPUC the authority to cut off direct access at a later date, to prevent the state and taxpayers from having to foot the bill. The commission has not used that authority yet, he said.
Customers still have the ability to switch energy service providers. The only reason people aren't doing it right now is that unlike last year, high prices on the market mean people are not going to get a better deal elsewhere, Goldberg said.
SB-27X would retain direct access. However, the bill would allow the state to recover its costs by imposing an "exit fee" on energy customers looking elsewhere for power, he said.
Many large-scale energy users, lobbying to retain direct access, oppose such an exit fee. However, the $10 billion in bonds must be recovered somehow, and the challenge is to ensure that big business isn't being subsidized on the backs of other ratepayers, Goldberg said.
The bill would not affect businesses that have already switched to another energy service provider. The state is not now buying electricity on their behalf, since they have already exited, he said.
Exit Fee
An exact dollar figure for the exit fee has not been determined. The bill is winding its way through the Legislature and many important details are still being worked out, Goldberg said.
Rick Counihan, spokesman for Austin, Texas-based energy service provider Green Mountain Energy Co., offered conditional support for SB-27X. The company, with about 7,500 California customers, mostly in the San Diego area, cannot expand in the state unless SB-27X passes, he said.
Green Mountain provides environmentally friendly electricity to its customers across the nation. To keep costs competitive, it buys its power in bulk and signs up enough customers to keep the operation viable.
But if the CPUC were to cut off direct access, Green Mountain would end up with large amounts of energy and nobody to sell it to, he said.
"We could not sign you up, because we are unwilling to go out and secure the power on your behalf, as long as the PUC has this authority to end direct access at any time," Counihan said. "We'll be left holding the bag."
Green Mountain isn't the only energy service provider with a wait-and-see attitude, he said.
"Others are sort of more in the mode we're in, of not selling to new customers, but trying to improve the market, so we can get back into it," Counihan said.