Biotech Biopharma heads into second phase of hepatitis C study
Monday, April 23, 2001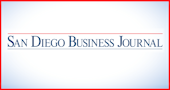 Locally Based Biotech Raises $16M in Round Of Private Financing
Maxim Pharmaceuticals announced the launch of a Phase II study testing its experimental hepatitis C drug in 300 patients in nine clinical centers throughout Europe.
The San Diego-based biopharmaceutical firm said April 16 the study will combine Maxim's drug Ceplene with two standard treatments, pegylated interferon and ribavirin, testing various doses and combinations to evaluate what type of therapy would work best in patients.
"The overall objective of the study is to develop a new treatment strategy for chronic hepatitis C that can increase the sustained viral response to therapy, while minimizing impairment of quality of life and socio-economic burden," Maxim reported.
On April 20, Maxim announced promising data of a completed Phase II study using Ceplene with standard interferon-alpha therapy during the European Association for the Study of Liver conference in Prague, Czech Republic.
The results showed that at 72 weeks, 40 percent of all patients treated with Ceplene and interferon-alpha did not show detectable levels of the hepatitis C virus, Maxim reported.
These results compared favorably to the 16 percent complete response at 72 weeks commonly observed for patients treated with interferon-alpha alone, Maxim said.
"During the initial 12 weeks of the study we saw a substantially higher percentage of rapid responders to combination therapy with Ceplene than would be expected under treatment with interferon alone," said Dr. Yoav Lurie, principal investigator of the study and liver clinic director at Kaplan Medical Center in Israel.
These positive results mark a welcomed turn-around after months of troubling news for Maxim.
In January, Maxim received a letter from the Food and Drug Administration saying Ceplene, previously called Maxamine, was no approvable to treat late-stage skin cancer patients whose disease has spread to the liver.
The news prompted a number of undisclosed layoffs at Maxim and lawsuits from shareholders who felt the firm issued false and misleading statements with regards to the effectiveness of the drug.
Larry Stambaugh, president, chairman and CEO of Maxim, said company officials are continuing talks with the FDA to develop a clinical strategy to get the drug approved.
He said details will not be disclosed until late spring or early summer.
An ongoing Phase III trial in Europe testing Ceplene in skin cancer patients will be concluded by the end of 2001, Stambaugh said. He said another Phase II trial testing Ceplene for malignant melanoma is being conducted in the United States.
Stambaugh said the firm is still evaluating whether to seek European regulatory approval for Ceplene to treat malignant melanoma.
John McCamant, editor of the Medical Technology Stock Letter in Berkeley, seems cautiously optimistic about Maxim.
"We believe there is some merit to the mechanism of the drug," McCamant said.
He said combination therapies have shown to work in other diseases.
- - -
Series D Fund-Raiser:
Epicyte Pharmaceutical Inc., a San Diego-based biotechnology firm, said it raised $16 million in a Series D private round of financing.
The round included Johnson & Johnson Development Corp. and existing investors, Tullis-Dickerson Group, CMEA Life Sciences, Dow Chemical Co. and Milepost Ventures.
Epicyte said it will use the money to further its antibody research in infectious disease and sexual health.
"We will be able to focus on licensing our technology to companies involved in antibody research and development and enter into strategic partnerships to develop and commercialize our antibody products," said Christopher Clement, CEO of Epicyte.
For biotechnology news, write to mwebb @sdbj.com.