Online Parts Company a Lifesaver for Old Phones
Monday, April 9, 2001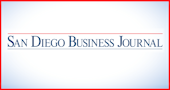 You deal in telephones, and your customer has a problem.
His client can't bear to part with his dear, old PBX. Now the machine needs an oddball part that was probably last manufactured during the Carter administration. Your job is to find it.
Where? A San Diego company might just be your connection.
TelecomFinders.com is an Internet-based, business-to-business exchange operated by the same people who sell used computer parts on the Web: PowerSourceOnline Inc. of Sorrento Mesa.
Company officials say their Web site boasts more than 100,000 telecom parts for distributors, dealers, resellers, service companies and interconnect companies. Only registered members may use the Web site.
The site has some new items. Once a manufacturer stops making something, however, the supply of "factory sealed new" parts dries up. Parts take on labels like "secondary," "open box," "new pull," "refurbished" or just plain "used."
The Web site also offers phone systems and central office equipment.
Among their successes, TelecomFinders.com officials cite helping a vendor in suburban Miami get a hard-to-find Nortel part to a company in England.
TelecomFinders.com officials launched their site in July, and reached the 100,000-part milestone in February.
Both TelecomFinders and PowerSourceOnline are subsidiaries of Montreal-based Mediagrif Interactive Technologies Inc., which trades on the Toronto exchange under the symbol MDF. In all, Mediagrif operates seven business-to-business marketplaces, including San Diego-based Imageparts.com. That site deals in copiers and printers.
Mediagrif is working on two more Web marketplaces. One is for maintenance, repair and operations supplies.
The other deals in something just as complex and technical as telecom or computers. But this industry has a different way of looking at age and obsolescence.
The site will be called Global Wine and Spirits.