How To Designing office space to tame work rage
Monday, April 9, 2001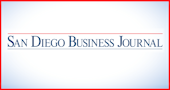 We all experience stress on the job. Long hours, cramped work space, and job competition are known contributors to stress in today's work environment.
Across the United States, stress in the workplace has escalated to cases of serious violence and even mass murders. "Work rage," as experts call it, is more than a buildup of stress. It involves anger , a dangerous emotion that can erupt like a volcano, especially when there's no place to vent it.
Forward-thinking employers have taken notice of this alarming trend, bringing in interior design firms to create calming work environments and even separate rooms for employees to relax and "de-stress," before it progresses into anger that can literally get the best of them and their co-workers.
The trend of designing to keep employee stress level low began with the dot-com and high-technology companies. But as the concern surrounding work rage has grown, this trend has been creeping into the workplace across the board.
By designing more comfortable work environments with areas to vent stress before it gets out of hand, employers can create better balance for their employees.
- Landscaping For A Tranquil Environment
First, developers and owners might want to think of landscaping for tranquility , and as a marketable amenity , with lush plants, flowers, water fountains, benches, and areas for outdoor sports.
Outdoor courtyards are a great way for employees to catch a breath of fresh air, which in turn clears their minds and inspires them to be more productive at work.
For example, a new 80,000-square-foot office located in the Golden Triangle area of San Diego has plans for future outdoor sport courts and sand volleyball courts, as well as a jogging path around the entire perimeter of a canyon rim.
Employees will have a place to relax and get fresh air and exercise while at work. The outdoors can help restore workers who have been cooped up in a stuffy office all day long.
Meditation rooms, or quiet rooms, with pillows, chaise lounges, water features, and plants can also provide means for employees to relieve stress. The sound of trickling water, for example, has been known to provide one with a sense of calm and relaxation.
The goal for such a room is to keep it simple and tranquil, with low lighting and as much natural lighting as possible. The recreation lounge designed for the Nissan Design Center illustrates this concept, with a pool table, lounge chairs, skylights that allow for natural light, and darker color patterns that create a cozy, relaxed atmosphere.
- TV Room A Place To Escape
Television rooms with sofas and reclining chairs also provide a comfortable area for employees to escape and unwind. It's healthy for employees to have a place to "zone out" when their job gets stressful.
It also is a place for employees to interact face to face.
Game rooms provide another means to vent stress and anger, especially for those who prefer to relieve stress through activity. Game rooms can be equipped with pool tables, foosball, pinball machines, dartboards and various video games.
Other stress-relieving accommodations include training rooms and exercise rooms, which provide a cathartic outlet for pent-up stress. Some people feel the need to move when they feel stressed or angry.
While the trend for designing to prevent work rage has focused on new work spaces, all is not lost if you have little room to work within an existing space. There are several design techniques that can "de-stress" even the most cramped offices.
One such technique is feng shui, a design concept that focuses on chi, a vital energy or life force based on ancient cultural Chinese traditions. Companies have utilized chi to increase harmony and productivity in the workplace. Avoiding sharp edges by putting plants in corners, or by arranging work areas so employees never have their backs to windows or entrances, exemplify ways of promoting healthy chi flow in an office.
- Lighting Creates A Soothing Ambiance
Another factor to consider with limited space is lighting. Soothing lighting environments are created by using soft overall light that is consistent throughout the office space, with task lights to highlight work as needed.
Cove lighting is a type of ambient light that can provide enough light by which to see, yet is not harsh. It reflects and gives off ambient light around the perimeter of the room by shining up to the ceiling and reflecting back down to the floor.
Other elements that can help "de-stress" a small work environment involve use of soft, muted colors such as green, beige, or blue as opposed to bright, harsh colors such as red or orange; creative spatial layout so employees feel as little "crammed" as possible; and humorous painting and pictures on the wall, which reflect a light-hearted atmosphere, especially when things tend to get a little too serious.
Having pets in the workplace can help, too. Animals are a proven stress-reducer. Dogs especially are quick to remind us that we're stressing out and working too long. It has been found that most people are instantly put at ease by the sight of a furry, tail-wagging friend looking up at them.
Although they're not soft and fuzzy, even aquariums with an assortment of colorful fish can provide instant visual relaxation.
Designing to curb work rage really depends on what will work best for a business, depending on budget, available space, and anticipated stress level. It is, however, crucial that we recognize this as more than just a passing trend. Work rage is in fact a growing reality, prevention of which could mean the difference between life and death.
Jossy is president of Jossy+Carrier Design Group.