Sports The Padres and the Spirit prepare for their opening days
Monday, April 2, 2001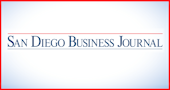 Opening Day Lineups:
Padres
Spirit
Player payroll:
$37 million $825,000
(by end of season)
Number of employees:
150 40
Home field:
Qualcomm Stadium Torero Stadium
Capacity:
66,307 7,100
Chief executive:
Larry Lucchino Kevin Crow
TV:
Cox Channel 4 Cox Channel 4
Televisa
Cablemas
Radio:
KOGO-AM None
KURS-AM
Corporate sponsors:
Sycuan Cox Communications
S.D. County Mission Federal
Toyota Dealers Credit Union
Qualcomm, Inc. Mission Hills Nursery
Web site:
padres.com sandiegospirit.com
Home opener:
April 10 April 22
Sources:
San Diego Padres, San Diego Spirit
Beyond a disparity of about $35 million in player payrolls, there are some similarities between the San Diego Padres and the fledgling San Diego Spirit women's pro soccer team.
Both teams boast several household names on their rosters, Cox Channel 4 will broadcast many of both teams' games, and both the Padres and the Spirit open their seasons at home later this month.
Yet as much as they both are playing in the same town during the same season, neither club really sees the other as competition for the sports fans' and corporate dollar. According to Spirit General Manager Kevin Crow, his season was built with the Padres in mind.
"We wanted to make sure we're not conflicting with them, because they have a lot of tradition here on certain dates," he said. "I think we did a good job with our schedule."
Crow also noted the Spirit is unlikely to pull the hardcore baseball fan away from Qualcomm Stadium to the newly refurbished 7,100-seat Torero Stadium, where his team plays its home games.
Though the Spirit boasts well-known women's U.S. national team players Julie Foudy, Shannon MacMillan and Joy Fawcett and international stars Mercy Akide of Nigeria and Fan Yunjie of China, it's still hard to compete with the likes of Tony Gwynn and Trevor Hoffman.
"Our fan base is not their fan base," Crow said. "We're looking at moms, dads and their daughters. We won't pull much from the Padres' coffers."
The Spirit plans to spend between $500,000 and $700,000 in marketing for its inaugural season in the brand-new eight-team Women's United Soccer Association, Crow said. Most of the money will be spent locally, he said, with advertising on radio, newspapers, billboards and through direct mail.
There's also the possibility that affiliates of Cox Communications, the Spirit's investor-operator, will broadcast the games in other cities.
"They'll be airing games on Channel 3 in Orange County," said Crow, noting the station is similar to Cox Channel 4 in San Diego. "We're hoping to work out a deal with Cox's stations in Santa Barbara and Las Vegas markets as well. It's not designed to attract more fans to the games, but more to brand the league."
Unlike Major League Baseball, the WUSA instituted a hard salary cap, meaning each team is limited to spending $825,000 on its player payroll. The Padres, on the other hand, look to finish the season with a payroll of about $37 million, said Padres team spokesman Charles Steinberg.
Mission Hills Nursery, which signed on earlier this year as one of the Spirit's major sponsors, liked the opportunity of getting in on the ground floor.
"This is our first time advertising with a sports team, except for Little League," said co-owner Toni Palafox. "We're a little company, but it's affordable for us. We like the team's enthusiasm and the fact that they play as much for the thrill of the game as the money. To the women, it's a game. It's what sports is supposed to be."
Like the WUSA, World Wrestling Federation mogul Vince McMahon's new football league, the XFL instituted a salary cap for its debut season. WUSA officials have watched with interest as the XFL has struggled through its first year, Crow said.
"McMahon is a brilliant marketer. What he has done with the WWF has been a highly successful, profitable venture," Crow said. Yet while McMahon may know his market for the XFL, the quality of play has been suspect, he said.
"It's hard to convince people to watch when the product is mediocre," Crow said. "One of our advantages is we have the best-quality women's professional soccer league in the world. Right away we have the world's best players in one league, and the way the teams are built should lead to very competitive games.
"I'm a tough critic, and I'm impressed with the quality and the competition."