Small Business and Retail---Wal-Mart tops list of world's 100 biggest retailers
Monday, September 25, 2000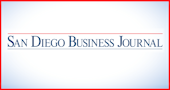 U.S. Chamber Sets Up Small Business Web Site For Retirement Plans
The list of the world's 100 top retailers is out, and once again, Wal-Mart is on top. This marks a trend toward the global emergence of U.S. retailers, with seven American companies in the Top 10.
The Columbus, Ohio-based professional services organization PricewaterhouseCoopers released its survey Sept. 15 of the 100 top retailers worldwide.
The study shows while U.S.-based retailers tend to be the biggest, the European retailers are more global. Only two of the seven U.S. companies in the Top 10 have a presence outside North America, said Ira Kalish, analyst for PricewaterhouseCoopers.
The largest European retailers, however, have extended their influence well beyond their borders, he said.
"In Europe, and especially in France, retailers cannot easily grow in their home markets due to regulatory restrictions on large store development," Kalish said. "Therefore, they have a strong incentive to invest in new markets. The result is that, although American retailers tend to be the biggest, European retailers tend to be the most cosmopolitan."
Expect the trend toward globalization to continue. Many U.S.-based companies are not yet active in any other markets, but face market saturation at home. These companies may expand into Europe, while large European retailers not currently active in North America may seek to buy out some U.S. retailers, Kalish said.
Wal-Mart was far and away the winner in the size contest. Its billion-dollar sales figure exceed the sales of the second, third, and fourth largest retailers in the world , combined, he said.
- - -
Retirement Planning Simplified: The U.S. Chamber of Commerce has joined with business and government leaders to launch an interactive, educational Web site to help small-business owners choose a retirement plan for employees.
The site (SelectARetirementPlan.org) is a joint project between the chamber, the U.S. Department of Labor, Small Business Administration and Merrill Lynch.
"Small business owners today need easy access to timely information to help them choose the best retirement plan for their employees," said Thomas J. Donohue, president and CEO of the chamber, in a Sept. 1 statement. "This new Web site helps them make an informed decision about an increasingly complex issue."
In today's tight labor market, recruiting and retaining a qualified work force is a critical business issue. The Web site gives employers information on a variety of retirement plans and identifies the many benefits associated with offering a retirement plan, said Frank Coleman, spokesman for the chamber.
To help minimize confusion in the selection process, the site includes an interactive retirement calculator that allows small business owners to tailor a plan to meet the needs of their business and their employees, he said.
The U.S. Chamber of Commerce is the world's largest business federation, representing more than 3 million businesses and organizations of every size, sector and region.
Now ET Can Afford It: Whether "phoning home" or anywhere else in the country, small-business and residential customers can now take advantage of a one-low-rate service that provides all the long-distance service a customer could want for a flat rate, without any "per-minute" charges.
Under the "zero cents a minute" plan offered by United Telecom LLC, residential customers pay $57 a month for unrestricted long-distance service. Business customers pay $99 a month, said Connie Kraska, spokeswoman for United Telecom.
Customers on the service can talk as much as they like, over a fiber-optic network, without ever having to pay a per-minute charge, Kraska said.
As bandwidth increases with the popularity of the Internet, flat-rate pricing is the wave of the future, noted John Nakahata, analyst for the telecommunications industry.
To submit small business and retail news items, contact Lee Zion at lzion@sdbj.com.