LETTERS
Monday, September 18, 2000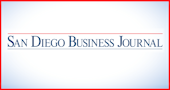 No on Prop. U
Editor:
After nearly going through with a $50,000-plus bash for 250 friends of the Santee City Council at taxpayer expense, I am amazed they have the gall to attempt to raise the motel tax (Proposition U). Our Santee visitors shouldn't be saddled with taxes for frivolous spending any more than the rest of us.
The tax-and-spend politicians are hoping we will support this tax, since nonresidents pay it. They expect us to ignore the burden on the Santee business owners that are in the hotel/motel business, and the unfairness of taxing those who cannot even vote in our elections. Indeed, higher transient occupancy taxes are a strong incentive for visitors to take their business elsewhere.
The politicians' foolish argument that visitors don't pay enough doesn't hold water. Visitors pay sales taxes, motels pay taxes, there is already a 6 percent TOT and some of Santee's federal and state grants come from nonresident taxpayers.
Comparing our TOT to other cities is like a spoiled child saying: "The others are doing something wrong, so I can too!"
The Santee City Council should be finding ways to cut taxes, not raise them. I'm voting
NO on Proposition U.
Steve Green
(Editor's note: Green is chairman of the San Diego Libertarian Party.)
Tax Reform
Re: the Aug. 21 article by Tim Coffey, "Local Author Advocates Alternative Tax System."
The description of our tax reform by Rep. Randy Cunningham's office is inaccurate. The Real Property Use Tax does not preclude needed deficit spending, nor does it change the budget (type and level of government spending). Rather, it provides a stable and objective assessment schema related to an implied level of government service to the assessed.
It is time for Americans to end the aberrant income tax system , and political manipulation of the federal tax code , and look to a stable and objective federal revenue mechanism. American prosperity, and American liberty, depend on it. We hope Congressman Cunningham ultimately agrees, and supports full Congressional study of alternative tax systems like the Real Property Use Tax.
Timothy J. Gillis
(Editor's note: Gillis is director of the RPUT Project.)