Local Schools Cash In When Shoppers Spend
Monday, September 4, 2000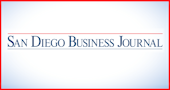 Vons' pitch to swipe for savings has convinced many grocery shoppers to pull out their electronic membership cards at cash registers.
A new program gives San Diegans an even better incentive to swipe at Vons.
Some 11,000 local families with electronic cards at hand have already donated nearly $275,000 for 300 local schools through an electronic fund-raising program that automatically deducts a percentage of each grocery purchase and transfers it to their school of choice, Vons reported Aug. 22.
Percentages vary: For the first $200 spent at Vons, 2 percent of the funds is donated toward a school of their choice; on the next $100 spent, 3 percent is donated automatically.
Joanne Remillard, spokeswoman at eScrip, a San Mateo-based company that manages the fund-raising program, said enrollment is simple: Parents can sign up for the program by registering online at (www.escrip.com) or by calling (800) 801-9003.
Among the participating schools in San Diego are St. Kieran's Catholic School in El Cajon, Mt. Carmel Band Boosters in Rancho Penasquitos, St. Patrick's School in Carlsbad, and the Deer Canyon Elementary Foundation in Penasquitos.
Participating families pay $10 in annual administration fees to eScrip. Vons and eScrip have separate agreements, she said.
Contributions are transferred to the school's bank account on a monthly basis, Remillard said. Parents receive a detailed quarterly statement on all contributions made.
Other national retailers are also participating in the program, she said. They include Carrows Restaurant, Eddie Bauer and Budget Car and Truck Rental.
The eScrip system programs credit or debit cards to automatically donate money with each purchase.
"Schools see this as a great fund-raising tool," said Kevin Herglotz, Vons spokesman.