Utilities---State Sen. Steve Peace proposes a $2 billion war chest to fight high energy costs
Monday, November 27, 2000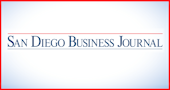 State Sen. Steve Peace wants to build a war chest to combat the high cost of electricity in California.
Peace, D-El Cajon, announced Nov. 20 a proposal, jointly sponsored by Senate Democrats, which calls for a $2 billion special reserve for energy initiatives.
Peace, as chairman of the Senate Budget and Fiscal Review Committee, would include the $2 billion reserve in the Senate budget proposal for 2001-2002. The money would be used in case the Federal Energy Regulatory Commission is unable to bring wholesale energy markets under control, he stated.
Dan Howle, a spokesman for Peace, said this would be a one-time reserve fund above and beyond the usual reserves set aside for economic uncertainty. The $2 billion fund would come out of the $10.3 billion budget surplus projected for next year, he said.
"The $2 billion reserve might be used for public-private financing of new power plants. It might be used for buying transmission lines. It might be used for a variety of actly how the money would be used, he said. There are no policy recommendations going along with the reserve fund, which would come into play only if other solutions fail.
"That's a contingency if the Federal Energy Regulatory Commission doesn't get its act together and get the wholesalers and the generators under control. Because beyond that, there's very little that can be done within the state of California to affect the interstate market of electricity," Howle said.
Contingency Fund
If the crisis continues, California will have to create its own solutions. In that case, the state will already have the money in hand to do it, he said.
Howle pointed out that Gov. Gray Davis said he would take whatever action was necessary to find a solution to the ongoing energy crisis. This would give him the ammunition, Howle said.
If the crisis is resolved by some other means, however, the $2 billion would eventually be released , either for other projects, or to other reserve or emergency funds, he said.
Howle said Peace's proposal is the prudent thing to do, especially when looking at the budget numbers. Although there is more than $10 billion in California's budget surplus, almost $7 billion of that amount is coming from one-time revenues, he explained.
Jan Smutny-Jones, executive director of the Independent Energy Producers, disagreed. He pointed to the large amount of investment in new generation sparked by California's deregulated energy market, with six plants that have been licensed and four under construction. Another 15 plants are in the process of applying for a license, he said.
Nationalizing Power Plants?
Continued power plant investment in California requires political and regulatory stability. Peace's proposal, which he said sounds like nationalizing power plants or taking control of their output, could jeopardize the whole system, Smutny-Jones said.
"While the rest of the planet is in the process of privatizing the power system, it would make absolutely no sense to start creating public institutions to run power plants," he said.
And setting aside $2 billion to do it is a poor investment, Smutny-Jones said.
"Those dollars could be better spent fixing schools, relieving traffic congestion, or even in giving them back to the taxpayers," he said.
Howle countered Smutny-Jones' claim that Peace was out to nationalize power plants. Instead, all the proposal does is create a reserve so California has options.
"And that's not a threat to national generators," he said. "The only ones threatening national generators are the national generators, because they're charging unjust and unreasonable prices. They're threatening themselves and creating their own problems."
He also contested Smutny-Jones' claim the $2 billion would be better spent elsewhere.
"In net cost to consumers (this) would actually save them more money than rebating the money back," he said. "You're going to invest in some kind of an infrastructure to provide long-term relief in the cost of electricity to the consumers in California. You're going to take actions that are going to reduce a consumer's bills on a long-term basis."
Strong Criticism
Howle also had strong words for Smutny-Jones.
"This is a guy who's partly responsible for literally hundreds of millions of dollars leaving the state of California in higher energy costs, where it could have been kept here. So a response like that from him is uncalled for, and it's irresponsible," he said.
Michael Shames, executive director of the Utility Consumers' Action Network, noted the money would go into a "contingency fund." If generators try to withhold power from California, or block regulatory relief, California could use the funds to keep fighting, he said.
Among other possible uses for the fund, Shames said, was to provide ratepayer relief from the growing "balancing account" San Diegans now face.
The difference between what customers are now paying for electricity under a state-imposed rate cap and the actual cost is now building up, with a potential bill of $600 million to $800 million coming due for local ratepayers in 2003, Shames said.