Trade---China's new venture funds present startup opportunities
Monday, November 27, 2000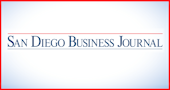 The normalization of trade relations between the United States and China presents an opportunity of unprecedented magnitude for American high-tech entrepreneurs.
Heretofore, Americans were hesitant to manufacture in China because the government could prevent them from sending their products back to the United States if Congress ever revoked China's normal trading status.
But that threat was removed in September when the U.S. Senate gave China the status of a permanent trade partner, paving the way for that country to become a member of the World Trade Organization.
The dual attractions of a huge market of more than a billion people and low labor costs will undoubtedly lure foreign companies in many industries to China.
But high-tech manufacturers are, in the Chinese government's eyes, the most desirable of all. That's because the government regards high-tech as the engine that will drive the country's economy in the coming decades.
China is also aware that some of the best ideas for new high-tech products and technologies come from entrepreneurs, many of whom are looking for venture capital to implement their business plans.
- VC Funds Set Up
In Last Two Years
Thus, in the last 18 months or so, municipal governments in several areas of China have set up venture capital funds that invest in startup companies.
The sponsors of these funds don't care where the founders of startups come from; all they're interested in is the promise of the companies' products. They're just as eager to invest as any venture capital fund in the United States or anywhere else in the world.
Most of these new funds have been created by the governments of Beijing, Shanghai and Shenzhen. Here's a thumbnail sketch of each fund.
o Beijing. The $70 million Beijing Technology Development Fund is a joint venture of Beijing Enterprise Holdings, the investment arm of the Beijing municipal government, and the WI Harper Group of San Francisco.
One of the advantages of establishing a startup high-tech company in Beijing is that there is a wealth of talent to be tapped at the many universities in the city. Among these is Tsinghua University, the MIT of China.
Another argument for locating a startup in Beijing is that, as China's capital, it's the focal point for decision-making. And still another reason for choosing Beijing is that the city is planning to build a science park for high-tech companies.
- Seaport City
Has VC Corp.
o Shanghai. This seaport city is the home of the recently formed Shanghai Venture Capital Corp. Ltd., a joint venture of Shanghai Industrial Holding Ltd. and the government of Shanghai. Shanghai Venture Capital has approximately $100 million to lend to startups locating in the city.
Another source of funds for startups locating in Shanghai is C Tech Fund, a joint venture between a private firm, Shanghai VC NewMargin and two government entities. This fund also has about $90 million to invest.
Like Beijing, Shanghai has many universities offering startup high-techs the talent they need. Americans probably will feel more comfortable in Shanghai than Beijing, because Shanghai is the commercial and financial center of China.
The city is known for its business savvy and its entrepreneurial spirit; it's easier to do deals in Shanghai than elsewhere in the country.
o Shenzhen. Located just across the border from Hong Kong, Shenzhen is the home of a $50 million fund formed by they city's government and Alta Partners, a Hong Kong investment firm.
For a high-tech startup, Shenzhen would be an excellent site because it has the highest standard of living in China, a business-friendly local government and a labor force that understands and appreciates the work ethic.
Shenzhen reportedly has been chosen as the site for the Chinese NASDAQ, which would add another feather to the city's cap.
Some American entrepreneurs might be leery of dealing with a government-sponsored venture fund, especially one in a distant country whose language they don't speak.
- Advocating
Chinese Funds
As an advisor to many U.S. companies that do business in China, I believe it would be a mistake not to pursue the opportunity offered by these Chinese VC funds.
These government-sponsored funds aren't likely to offer better terms than a VC fund based in Silicon Valley or anywhere else. They will want to see a well-thought-out business plan that includes an exit strategy.
But dealing with these government funds can provide some important advantages that outside venture capital funds can't match.
As previously noted, they can lead entrepreneur-founders of startups to local talent in universities and elsewhere. They can help create the recognition and credibility needed to deal with Chinese businesses, and they can ward off efforts by local government officials to interfere with a company's operations.
The city-sponsored VC funds can also assist startups in finding locations for manufacturing and help them protect their patents and copyrights. They also can make introductions to sources of information, such as bankers, who can provide information on the creditworthiness of prospective customers.
- VC Firms Also
Offer Investments
I would be remiss in not pointing out that venture capital firms based in Hong Kong and Taiwan have probably 10 times more to invest in startups in mainland China than the funds formed by the governments of Chinese cities.
It would behoove any entrepreneur looking to establish manufacturing operations in China to consult with some of the Hong Kong and Taiwan firms as well as the city-sponsored funds.
Which of the two types of sources is preferable , the established funds or those recently formed by the Chinese municipalities? I can't provide a definitive answer to that question; what looks good to one American entrepreneur might not appeal to another.
However, for guidance, one might look to an old American axiom: You can't fight city hall. In a faraway country, where a newcomer must deal with a different language, unfamiliar laws and seemingly strange customs, it may be a good idea to have all of the allies an entrepreneur can recruit, and that includes city hall.
Kuo is a principal in NewCap Partners, Inc., an investment banking firm based in Los Angeles.