Retail---Pre-paid credit cards for retailers adopt phone card concept
Monday, November 27, 2000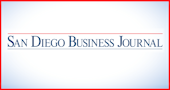 It sounds strange this close to December, but one CEO swears the future of his e-tail-dependent firm doesn't teeter on the holiday season.
Future long-term profits depend on the approval of the firm's only product , a pre-paid credit card for online shopping , by the computer-savvy Generation Y, said John Yi, founder and CEO of San Diego-based Moneta One.
The exact economic influence of that generation is widely disputed, but Yi believes they spent $650 billion last year, two-thirds of that through their parents' income.
It is their acceptance, or lack thereof, of the Moneta Card, that will steer the firm's financial course and, to a greater extent, that of Internet shopping.
So far, the year-old company has recorded $100,000 in revenue, Yi said.
- Company Name
Reflects Optimism
The name of the company is Yi's keystone to optimism.
"Moneta means money in Latin and One represents that there is nothing like it," he said.
The Moneta Card is similar to traditional gift certificates. Only this certificate is redeemable online.
The cards are miniature computer disks and not much bigger than a business card. They are sold in increments of $25, $50, $75, $100, $250 and $500.
Once loaded in the CD-ROM drive of a computer with Internet access, a pre-designed program directs the user to a client's site or sites of multiple e-tailers. The customer redeems the card by substituting a credit card number for the number on the Moneta Card.
Because it is fixed to a prepaid amount, if the card is hacked the only theft will be the amount on the card, Yi said.
- Counting On
Teen Acceptance
As Moneta One awaits acceptance of the product by high school and junior high students, Yi said he has at least 14 other revenue models.
They include signing struggling e-tailers as clients and selling advertising space on the cards to established e-tail companies.
"We have the ability to shape the way people buy things," he said.
Also for sale is a subscription list of Moneta One users, Yi said. The company doesn't ask for personal information and therefore can't sell it. All Moneta requires is an e-mail address.
- Online Trade-Offs
Become Common
Currently, e-tailers such as Gap.com and San Diego-based Proflowers.com send discounts to each other's clients via e-mail. The discounts are only redeemable online.
It's becoming a common e-tail practice known as reciprocal marketing agreements.
The Moneta Cards usually cost less than a dollar prior to programming, said Joe Nebel, chief technology officer. The firm has just 16 employees.
Nebel and Yi met during MBA classes last year at San Diego State University. Both dropped out to start Moneta One, Yi said.
Nebel and three other programmers already designed the groundwork for the cards , adding the client's information completes the process.
Currently there are three San Diego County businesses using Moneta Cards: Music Trader, Sun Diego, and American Quik Print in Encinitas.
Yi said Moneta One is in negotiations with nine other companies including an Internet-based digital music distributor.
Music Trader will sell 100 Moneta Cards in each of the firm's 14 local stores, said Jeff Uhlarik, general manager of West Coast operations for the second-hand music retailer.
Uhlarik said Moneta One initially approached him.
"The one thing we really liked a lot was with these pre-paid phone cards being such a big seller, these cards are kind of the next step," he said.