Restaurants---Rubio's Restaurants to expand into Oregon
Monday, November 27, 2000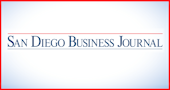 Rubio's Restaurants, Inc., a publicly traded company known for its fish tacos, recently signed its first franchise agreement, and a company official said there are more to come.
This month, Rubio's announced a franchise relationship with S & A; Enterprises LLC, a new company that will develop eight Rubio's Baja Grill restaurants in the Portland, Ore., market.
The three-year area development agreement was inked late last month.
According to John Ramsay, Rubio's vice president of franchising, more deals are being negotiated but none of them have been finalized.
The company will likely announce new franchises in the next couple of months, Ramsay said.
Rubio's is talking to companies that will sign area development agreements, meaning they will commit to building and operating enough stores for an entire market, Ramsay said.
As is typical with restaurant franchises, the company has franchisees pay an upfront fee, then ongoing royalties, he said. Ramsay would not disclose Rubio's franchise fees or royalty percentages.
Rubio's franchise agreements precludes the common practice of subfranchising, in which franchisees could subcontract locations to smaller owners and operators, Ramsay said.
Establishing area development agreements to proven operators is expected to advance the company's goal to be a national leader in what it calls the "quick-service" market, said Ralph Rubio, the company's CEO and president.
So far, Rubio's owns the 124 restaurants built and operated in Southern California, Sacramento, Nevada, Arizona, Colorado and Utah. Seven months ago, when Ramsay joined the company, Rubio's began actively soliciting and negotiating franchise deals.
According to S & A;'s owner and manager David Shaw, his company plans to open its first store by June. S & A;'s current plan involves renewing the franchise agreement: Its eighth Rubio's would be launched by January 2004.
Having lived in San Diego from 1982-91, Shaw was familiar with Rubio's products, he said.
Shaw's other venture, Great Northwest Foods, currently operates nine Burger King restaurants. He's been a Burger King franchisee since 1981, Shaw said.
Currently operating out of Auburn, Wash., Shaw plans to set up S & A;'s headquarters in Portland by early next year.
One of Shaw's partners also has experience operating Chevys Fresh-Mex restaurants, according to a Rubio's release. Chevys, Inc. is based in San Francisco.
"We believe this diversity of experience will be a real asset in developing and operating Rubio's Baja Grill restaurants," Ramsey said of the new franchisee.
On Nov. 20, Rubio's stock (Nasdaq: RUBO) closed at $5.50 per share.