Real Estate & Construction---R.G. Petty Construction secures contracts on Kearny Mesa projects
Monday, November 27, 2000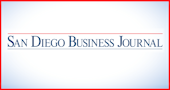 Mathews Named President Of American Society of Interior Designers
Several San Diego construction firms have been awarded contracts in the past few days, officials said.
R.G. Petty Construction Co. Inc. was selected to build a new facility for PayChex on a 2.5-acre site at the corner of Kearny Villa Road and Tech Way at the San Diego Spectrum in Kearny Mesa, said Karen E. Namy, a Petty spokeswoman.
Pacific Cornerstone Architects was selected to design the two-story, 43,000-square-foot building and several other San Diego firms will also be working on the project. They include civil engineers Kimley Horn & Associates Inc.; Devine Engineering, the structural engineer; and Ridge Landscape Architects, Namy said.
R.G. Petty also was selected by the American Council on Exercise to build a 34,000-square-foot facility at the corner of Kearny Spectrum Boulevard and Paramount Drive, Namy said. Local design consultants for the project include Hope Structural Engineering, Walsh Engineers and MPE Consultants Inc., Namy said.
IR2 Interior Resources Inc. has been awarded the contract for strategic planning for the expansion of the San Ysidro Health Center, a medical clinic, said Kristine O'Hollearn, design principal.
Schmidt Scanlon Gordon Architects has also been hired for design work. This is for a renovation of the food services area at Sharp Grossmont Hospital in La Mesa, said Jeffrey R. Schmidt, a partner in the architectural firm.
Meanwhile, Consolidated Contracting Services has been awarded two new contracts. One is for renovation of the 19th floor of Executive Complex in Downtown and the other is for in-house general contracting services for Hewlett-Packard at its facility in Rancho Bernardo, said Gina Schroer, a spokeswoman. No prices were disclosed for any of the contracts.
- - -
Designers' Choice: Stephanie Mathews of Anderson-Mathews Interior Design in San Marcos, has been installed as the president of the local chapter of American Society of Interior Designers.
Other newly elected ASID officers include Harold Pell, president-elect; Lynn Crosby Harland, past-president; Norma Byrd, secretary; Sandra Wagenaar, treasurer; and Dan Stoddard, vice president of programming.
The organization will open a design tour to run Dec. 2 through Dec. 30 at a 1907 Craftsman-style house at 3565 Seventh Ave. The proceeds will benefit Episcopal Community Services, said Sydnie Moore, a spokeswoman for ASID.
A catered grand opening will be held from 6:30 to 9 p.m. Nov. 30, Moore said. The house will be open for tours daily from 11 a.m. to 4 p.m. thereafter. For information, call (619) 260-8017.
The three-acre estate is called Burnham House and was designed by noted turn-of-the-century local architect Irving Gill, Moore said. San Diego businessman George Marston had the house built for his sister, Lila, who married Dr. John Burnham, a physician from Chicago. Eight designers will decorate the house in an elegant 19th-century Christmas style.
Episcopal Community Services' Friends to Friend Continuum of Care, which helps mentally ill homeless individuals make a transition from the street to permanent housing, will receive all proceeds of the event, Moore said.
Send real estate and construction news to Grupe at agrupe@sdbj.com.