Lead---Borrowers take their chances on payday loans
Monday, November 27, 2000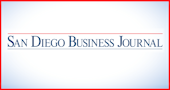 en talking about the payday advance loan system that became legal three years ago, there seems to be a seesaw effect among many who take an interest in the industry.
Here's how it works: A borrower writes a personal check to a payday loan lender for $100 to $300, plus a fee to the lender. The lender agrees to hold the check until the borrower's next payday, from a week to a month later. The borrower gets money upfront, and the lender deposits the check on their payday.
On one hand, the system is termed as a great way for someone who may fall a little short of cash to get a short-term loan until his or her next payday.
On the other hand, it is sometimes called legal loan sharking, and is seen as a continuing trap that creates a web of debt for minimum-wage workers.
The purpose of the system, according to proponents, is to offer occasional loans at a fee ranging from $15 to $17.50 per $100 loaned.
But opponents say the system is rarely used on occasion, and at a closer glance the fees will show interest rates that stagger from an annual rate of 911 percent for a one-week loan, and an annual rate of 456 percent for a two-week loan, to an annual rate of 212 percent for a one-month loan.
- Loans Can Have
A Domino Effect
Opponents say problems occur when the borrower can't repay the loans on time, and takes out several more loans to cover the previous ones.
"Consumers who must borrow money this way are usually in desperate debt," said Shelley Curran, policy analyst from the Consumers Union in San Francisco.
Curran said the high rates make it difficult for many borrowers to repay the loan, thus putting many consumers on a perpetual debt treadmill.
"This kind of credit puts people in worse financial shape than when they started," she said. "For already desperate people, borrowing more money at triple-digit interest rates is like throwing gasoline on a fire."
The California Attorney General licenses the payday loan industry, but it is not closely regulated, Curran said. That makes it difficult to determine the level of activity within the industry.
Jim Ball, president of the state check cashers trade group based in San Jose, said there are more than 3,000 payday loan outlets in California with more than 1 million transactions completed a month statewide.
- S.D. County Has
Numerous Outlets
In San Diego County alone, there are well over 100 outlets that offer payday loans with names ranging from A Cash Advance to Advance Cash Payday Loans, Buck Wise Inc., Cash Cow, Check Into Cash, Easy Money and The Money Tree, to name a few. Some are national-chain stores, while others are locally owned mom and pop shops.
Ball said the system is "unbelievably popular" and is run no differently "It's like any other credit; if people abuse it, it can be very bad for them," Ball said.
He said the interest rates should not be considered on a two-week basis because it paints an unclear picture. Because the loans are short-term, he said, the annual interest rate doesn't come into play.
"The APR doesn't make sense," he said. "You can find out what it costs, but you're not going to do it. It's like asking the price of taking a cab from New York to San Francisco. You know the price, but you're not going to pay it."
The fees on the loans are justified, Ball said, because of the risk lenders take when issuing loans to high-risk borrowers , those considered unable to get a loan approval at a bank or obtain a credit card.
- High Fees For
Taking A Risk
Robert Brown, professor of economics at California State University San Marcos, said he could understand the high fees if the borrowers are indeed high-risk.
"You would expect to have a higher proportion of risky borrowers (using this method) than there would be borrowers trying to get a loan for a home mortgage at a banking institution," Brown said. "Maybe other lending institutions don't find it profitable to make these small loans.
"My feeling is, the criticism is they just charge such a high fee and interest rate."
But opponents say the risk lenders take may not be so big. Colorado, one of the few states that closely monitors the industry, found only 3 percent of the money loaned was lost last year.
The Department of Justice does not require check cashers to keep records of how much money is exchanged or whether consumers are being informed of the loan's true cost.
The fees on the loans are posted in clear view for borrowers to see at most payday loan companies, Ball said. Therefore, borrowers know the fee before writing their personal check.
- Counseling On
Money Management
Maureen Mikelson, director of marketing for the Consumer Credit Counseling Service of San Diego and Imperial Counties, said they have helped consumers with the issue of paying back loans at a high interest rate, but there is no percentage to track the activity.
She said the organization is not against the payday loan industry, but said borrowers should be cautious of the way they use the system.
"The percent of interest on payday loans makes it very difficult to get out of the cycle," Mikelson said. "We want to let people know there are other alternatives out there besides payday loans.
Mikelson said potential borrowers should sit down with a credit counselor to figure out how to make ends meet before turning to a payday loan service.
"The hardest thing is when they use the (payday loan) service, they have already spent money they haven't earned."