Law---Local professor participates in trade seminar in Cuba
Monday, November 27, 2000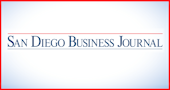 Bar Association Elects Directors for The 2001-2003 Term
Thomas Jefferson School of Law professor William Slomanson was recently part of a seminar on the law of international trade and investment in Havana.
The seminar was sponsored by the World Jurist Association and was attended by Cuban President Fidel Castro.
Slomanson co-chaired the seminar panel "World Trade and Settlement of International Claims," and presented a talk on "Global Legal Internet Development."
Slomanson is the author of the text Fundamental Perspective on International Law, which is used in law school classrooms throughout the country.
The purpose of the seminar, according to the World Jurist Association, was to bring together judges, lawyers and law professors from around the world to raise public support for institutions that govern the administration of international laws. President Clinton recently signed into law a bill that eases the four-decade-long U.S. embargo in Cuba by allowing the sales of food and medicines. However, because of tourism and financing restrictions tacked on the bill, Cuba opposes it and vows not to buy any food or medicine, according to the association.
Thomas Jefferson School of Law in San Diego is home of the Center for Global Legal Studies, which was established to examine the legal implications of the world economy.
- - -
Election News: The San Diego County Bar Association recently elected directors for the 2001-2003 term.
The new board members, attorneys Thomas Warwick, Cindy Davis, Kate Bush, John Morrell and Alvin Gomez, will be installed Dec. 1 during the bar association's "Stepping Up to the Bar" membership event at the Bar Center in Downtown.
Other officers of the 16-member SDCBA board who will also be installed Dec. 1 include: Aaron Katz, president; Theresa Brehl, J. William Hargreaves, Virginia S. Johnson, Monty McIntyre and Debra Torres-Reyes, vice presidents; and second-year directors Mary Lehman, Anita Margolis, Christopher Todd and Lisa Weinreb. Additionally, Margolis and Todd will assume the responsibilities of secretary and treasurer, respectively.
Staffing Notes: The law firm of Brobeck, Phleger & Harrison recently added three administrators to its San Diego office. Frederick W. Zarcilla was hired as the operations and facilities manager, Joan Raulston as information technology manager and Linda Quindt as legal services manager.
- - -
Local Moves: Robert J. Hanna and Mary Beth Coburn have joined the San Diego office of Best Best & Krieger LLP. Hanna joins the firm as of counsel and specializes in real property, title insurance, trust and general business litigation. He has been an adjunct professor at the University of San Diego School of Law since 1985.
Coburn joins the firm as an associate and practices general civil litigation with an emphasis in engineering and construction related claims assessment and litigation. She is also a licensed civil engineer.
Chris Steinhardt has joined the San Diego office of Knobbe, Martens, Olson & Bear in an of counsel capacity. He will work with the head of Knobbe's biotech department to service the needs of their clients in the areas of biotechnology, chemistry, immunology, diagnostics, pharmaceuticals and medical devices.
Finally, George E. Fleming has joined the San Diego office of Baker & McKenzie as senior counsel. Fleming will be part of the general civil litigation practice group that is comprised of 12 attorneys in the San Diego office and more than 125 trial lawyers nationwide. Fleming is experienced in litigation, with an emphasis on tort, products liability, professional negligence and commercial litigation.
Send legal news items to Denise Ward at dward@sdbj.com.