High-Tech---SAIC goes to aid of small telecom firms
Monday, November 27, 2000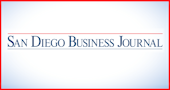 Small-fry telecom carriers can easily spend tens of millions of dollars to build and maintain computer systems.
Seeing that market, and the possibility of delivering the necessary computer infrastructure as an application service provider, Science Applications International Corp. (SAIC) and its Telcordia Technologies subsidiary have rolled out a product called RapidApps.
Offered for rent under the RapidApps umbrella is a variety of software: for billing, network operations, customer service, network planning and more. As an application service provider, SAIC's own computers host the software.
SAIC is talking up RapidApps as a quickly implemented, cost-effective way to meet the needs of small- and medium-sized communications companies, who can pay for only those services they use. They can pay by the subscriber circuit or by the transaction.
SAIC officials also described RapidApps as a way to provide the little guys with sophisticated software once only available to the bigger players in the telecom market ,adding that software will be regularly upgraded. Both Telcordia products, and products from other vendors, are available, and the list of available products is growing.
An alternative is paying tens of millions of dollars for operations support systems and their support infrastructure, according to Yankee Group Executive Vice President Rob Rich.
In other SAIC news, the company's Broadway & Seymour Group has put its CRISP 6.0 software on the market. The product tracks profitability for commercial bankers.
Firstar Corp. (soon to be a familiar name in San Diego with the U.S. Bancorp merger) and Commerce Bank are two banks that have committed to installing the product. SAIC acquired Broadway & Seymour, based in Charlotte, N.C., in 1999.
- - -
Appliance Sizzles: Gateway, Inc. is crowing that its Connected Touch Pad appliance was named Best Consumer Product at the fall Comdex exhibition in Las Vegas.
The device offers e-mail and Internet access with a special version of America Online, and is designed for high-traffic In another reminder of how ubiquitous Web addresses are, Abacus' Vachovsky said he recently found himself following a trash truck with a Web address posted on it.
Abacus actually made a bid to become the main administrator for the dot-biz suffix and for four other suffixes.
ICANN chose to award the dot-biz business to JVTeam, LLC of Washington, D.C.
Abacus had also proposed to operate the database for suffixes dot-inc, dot-fam, dot-xxx and dot-cool. ICANN chose to go with none of those domains.
Like its competitors, Abacus paid a $50,000 application fee for ICANN's consideration. Vachovsky said he would like to appeal ICANN's decision.
ICANN is the technical coordinating body for the Internet. The nonprofit company is based in Marina del Rey.