equipment markets online, though Berlage said his company has 'critical mass,' with 10 times the product as its nearest competitor.
Monday, November 27, 2000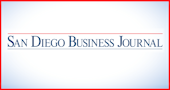 Michael Brower, the CFO of Keylime Software Inc., is a happy man these days since a venture capital investment has helped his company build business for its new computer program.
The Carlsbad-based company, incorporated in December 1997, raised $14.8 million in the third quarter from two venture capital firms. The money has helped increase its employees fourfold since the first of the year and move from a 4,000-square-foot facility into 25,000 square feet of space in Carlsbad.
Keylime makes a computer program that monitors Web sites. Brower anticipated Keylime Software would become profitable in late 2001 as more Fortune 500 companies enter the Internet age and use the program in exchange for a monthly fee.
Getting the venture capital funding from Kline Hawkes & Co. of Los Angeles and CB Capital LLC of Portland, Ore., was an education for Brower, who joined the local company in the spring.
"I would say that good business ideas still get funding if they are supported with a strong, experienced team of managers," Brower said. "People always bet on the jockey. They've seen the rise and fall of companies that sounded like they had a good business plan but were poorly run by an inexperienced management team."
Don't Worry About Less Equity
His advice to executives seeking venture capital was to not be concerned with diluting their equity by giving a venture capitalist a piece of the business in exchange for financing.
"I think a lot of people haggle too long and try to keep too much, and the fact is that business execution won't occur without the money," Brower said. "The longer you argue, the opportunity exists for a competitor to come in and beat you out of the money."
Keylime Software was one of the major local beneficiaries of venture capital funding in the third quarter, according to PriceWaterhouseCoopers' San Diego office.
In all, 35 San Diego County companies attracted $472 million in venture-backed funding during the third quarter. That's a record, according to Jim Ingraham, a partner in the local office of PriceWaterhouseCoopers.
The third quarter funding was 21 percent more than the $214 million invested in the third quarter of 1999. The amount also exceeded the previous record of $411 million invested during the first quarter of 2000, Ingraham said.
VC Investments Down Nationally
Nationally, venture capital investments declined for the first time in years, he said. The $18 billion placed with startup companies in the third quarter was an 11 percent decrease from the all-time high of $20 billion invested in the second quarter of this year.
The number of companies receiving funding also decreased 11 percent to 1,283 in the third quarter from 1,434 in the second quarter.
"The average investment this quarter was $13.5 million, compared to $8.3 million last quarter," Ingraham said. "One of the things we are seeing is significant later-stage followup investments in successful venture-backed companies. Many of these companies are likely to be viable candidates for an initial public offering."
Ensemble Communications Inc. of San Diego was the biggest recipient of venture capital in the third quarter, Ingraham said. It received $63.8 million. Novatel Wireless Inc., also of San Diego, received $33.9 million.