Writing Contest Seeks the Worst, Not the Best
Monday, November 20, 2000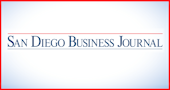 Everyone's seen it, the knucklehead instructions to put something together or nonsensical or undecipherable instructions for operating machinery.
In an effort to find the worst example of poorly written manuals, a San Marcos documentation services company, Technical Standards Inc., is holding a contest offering $500 for the winning entry, one that sets a standard for new depths of bad writing.
Michelle Wier, TSI's director of operations, said the purpose of the contest is to point out the need for good technical writing, which TSI provides, while also having a little fun.
"We write technical manuals for a living, but we're all plagued by examples of bad writing, those types of instructions that are just plain stupid," she said.
Some of Wier's favorites are instructions translated from a different language into English that make no sense, to those which are so patently obvious it's comical (Warning: The coffee is hot).
The contest is open to anything that falls into the wide category of instructions and user guides and must include the source of the writing. Submitting the entire manual isn't necessary, but permitted.
Entries must be in English. They can be mailed, E-mailed or faxed to TSI. For more information on the contest and its rules, check out the company's Web site at (www.tecstandards.com).
The deadline for submission is Jan. 15, and the winner should be named by Feb. 1, Wier said.
Judging the contest will be TSI's in-house group of writers and editors.