Workplace-- Stress: Workers attempt to escape its grip
Monday, November 20, 2000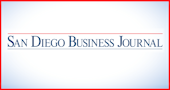 A Houston couple told a television station last week their travel company is profitable because it specializes in relieving stress.
Their secret: clothing-optional getaways.
Donna Daniels and her husband, Jim Baily, told News2Houston their firm, Castaway Travels, is booking more trips than ever before because the nudist movement is gaining in popularity.
Daniels said that was because nudity reduces work-related stress.
While nude vacations might be an extreme case, the stressed-out population is trying hypnosis, acupuncture, and just about anything to relieve stress.
Yet, little is known about work-related stress other than it's work-related and endemic to just about every American industry, including health care.
A 1996 survey in Prevention magazine reported 73 percent of all respondents said they experienced levels of "great stress" during most weeks. In 1983, fewer than six in 10 felt that way.
- Study Reports On Stress Levels
A marketing study conducted by Marketdata Enterprises, Ltd., a Tampa Bay-based research firm, found 12 percent of the population would experience great levels of anxiety at some point in their lives.
A team of students from the Columbia Graduate School of Journalism found that even though some Americans don't feel stressed, they would still interact with those who do.
"Since coping with a stressed person is stressful in itself, there's no avoiding stress," said the team of 21 students in their final project titled, Stress, Inc.: The Commerce of Coping.
To compensate, Americans are spending a lot of money for a little peace of mind.
The stress-reduction industry is now a $4.9 billion market, nationally, according to Stress, Inc. Americans are spending record amounts for self-help guides, stress reduction workbooks and audiotapes, deep-tissue massages, aromatherapy and, for a growing number of Americans, medication. Even decaffeinated coffee is a $1 billion industry.
But, for most, it hasn't helped.
- Stress Affects Health Costs
The Centers for Disease Control and Prevention in Atlanta estimates 80 percent of all health care costs are directly linked to stress-related disorders.
American corporations are losing more than $150 billion yearly because over-stressed employees take days off and retire early.
So to cope, large corporations are hiring stress reduction professionals and building what they hope will be stress reducing pools, parks and gyms.
For instance, Qualcomm Inc. has at least three basketball courts, tennis courts, and sand volleyball courts, multiple fitness centers featuring step aerobics and yoga classes, and a library with stress management books.
Still, two clear disorders have developed as a result of work-related stress , psychological burnout and physical breakdown.
In San Diego, the business community has lost two executives since October due to heart failure: David Farley, the former CFO at Peregrine Systems, Inc.; and Sean Maloy, former CEO of SourcingLink.net, Inc. Farley was 45 years old; Maloy was 42.
- Investigating The Source
While genetics might have played a role in their deaths, the question begs to be answered: What is going on?
More often than not companies implement generic solutions for complicated, yet specific, stress-related health problems, said Dr. Rodney Lowman, systemwide dean of the college of organizational studies at Alliant University in San Diego, formerly the California School of Professional Psychology.
"If an organization can diagnose where are the real stressful parts of the business then that can bring it to the organizational level rather than just seeing this as a product of the individual; that they are somewhat defective because they can't cope," he said.
Lowman suggested corporations thoroughly survey employees to identify the specific problems and address them accordingly. Just paving an area for a basketball court doesn't cut it, he said.
In Sweden and the Netherlands, two countries that keep statistics on stress, there has been a dramatic increase recently in the number of employee sick leaves and the lengths of the leaves, said Dr. Christina Maslach, the creator of The Maslach Burnout Inventory test model and a psychology professor at the University California, Berkeley.
"Most of the things Americans look for are individual solutions; how can I manage stress better, stay more healthy, and so forth," she said. "And those are fine as far as it goes, except research shows it's not so much the person, but the place that causes stress."
Knowing the exact type of people at risk from work-related stress is difficult to measure, she said.
"There really hasn't been that kind of wide spread epidemiological research," Maslach said. But she added company statistics on absenteeism and worker's compensation claims could be used to measure the level of employee work-related stress.
Every year an award for the Best Places to Work in San Diego County is presented by the Work-Life Coalition of San Diego and Tri-Ad, an Escondido-based human resources consulting firm.
This year's award for the wellness category went to Cubic Corp. in San Diego. Cubic is one of several local firms that employ an on-site recreational service coordinator, said coordinator Maria Cook.
Cook organizes weekly lifestyle presentations, daily luncheons, craft fairs, company picnics and employee clubs (the golf club has more than 100 members).
She sees her job as an essential part of the Cubic community.
"It helps morale, reduces absenteeism, and it contributes to happier employees," she said.
"It really shows the employees you care about them."