Technology-- Qualcomm establishes a $500 million venture fund
Monday, November 20, 2000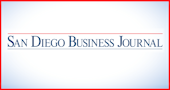 Qualcomm Inc. will invest $500 million over four years in start-up companies that are involved in some way with CDMA technology.
Qualcomm, which develops and licenses wireless products and services based on code division multiple access, or CDMA, said companies receiving investments from Qualcomm Ventures would benefit from access to the company's research and development expertise, engineering resources, and business relationships.
In return, Qualcomm takes an equity stake in the startups that would likely not exceed 20 percent, said Jeff Jacobs, senior vice president of business development who is heading up the fund.The goal of the investment fund is to support the adoption of CDMA globally, said Jacobs, the son of Qualcomm founder and chairman Irwin Jacobs.
"Qualcomm wins when CDMA wins," he said.
The venture fund formalizes a strategy Qualcomm has already pursued in recent years , investing in smaller firms that show strategic connections to its core technology.
Jacobs said the company has invested some $100 million in 15 companies, nearly all of which include some use of CDMA wireless in their business plans.
Among those companies are five based in San Diego: AirFiber Inc.; Graviton Inc.; ideaEdge Ventures; PacketVideo Corp.; and SkyDesk Inc.
The size of the individual investments will range from $2 million to $10 million, with the preference for early to mid-stage private ventures, Jacobs said.
Separate from the venture fund, Qualcomm said it will continue to make larger investments in established public companies. Examples of those investments are in Leap Wireless International, which was spun off as separate company; Korea Telecom Freetel; NetZero, Inc.; and Wireless Knowledge Inc.
An advisory committee made up of senior Qualcomm executives will decide on Qualcomm Ventures investment strategy. More information on the application process is available on the company's Web site.
Jacobs said companies receiving funding wouldn't necessarily have to use CDMA technology exclusively. The overall goal behind the investments is to accelerate the use of CDMA globally, he said.
The most popular wireless technology used today is GSM, or global systems mobile, which dominates in Europe. CDMA usage worldwide is estimated at 70 million, Qualcomm officials said.