Restaurants-- A rising local chef expected to shine at James Beard House
Monday, November 20, 2000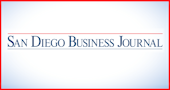 Restaurants: This Time Around She'll Be
Representing Parallel 33
A week before an appearance at a prestigious New York culinary hub, local chef Amiko Gubbins was in the midst of a hectic Monday morning.
At her Mission Hills restaurant, Parallel 33, Gubbins was beginning to pack items from her kitchen. She was also awaiting the fish purveyor and would be working that night to give her assistant chef a night off.
There were few traces of nervousness, though. "I'm surprising myself that I'm not wigging out," said the energetic Gubbins, while sipping a cup of jasmine tea.
Widely regarded as a rising star in the local restaurant scene, Gubbins, 38, will cook dinner at the James Beard House on Nov. 20.
Beard, an acclaimed cook, died in 1985. His New York City brownstone was converted into a small restaurant, and the foundation that operates it selects or invites chefs from across the country to cook a meal there.
It's Gubbins' second appearance at the Beard House. The first time, in 1998, she represented La Jolla restaurant Caf & #233; Japengo, where she was employed at the time.
This week, she'll represent Parallel 33, a restaurant she and partner Robert Butterfield opened in September.
Parallel 33's menu fuses cuisine from countries along the 33rd line of latitude of the globe, such as Morocco, China, Japan, Lebanon, India and also Southern California.
For the Beard dinner, Gubbins' menu includes flat iron steak rubbed with Moroccan spices, and date madeleines with vanilla rose ice cream.
This time, the fear that it can't be done is gone. "The first time I was nervous, like three months before, and stayed nervous up until I came home," Gubbins said. "Now, it's a different nervousness. I don't feel as anxious because I know what to expect."
Michael Stebner, chef at Loews Coronado Bay Resort's Azzura Point, also made a return trip to Beard in June.
The best part of the experience is working in the kitchen, Stebner said.
"You just feel everybody else who's worked there every great chef in the world has cooked there," he said.
Of Gubbins, Stebner commented, "Dedication is her reputation." She's known for being exceptionally focused, he said.
Gubbins entered the restaurant industry at age 20, having left behind a half-hearted attempt at the fashion industry, she recalled.
She knocked on the door of a Carlsbad restaurant called the Twin Inns, where she was hired for the saut & #233; line.
Through jobs at local restaurants Gustaf Anders, Cilantros and Caf & #233; Japengo, Gubbins was promoted, and later named Japengo's chef. At Gustaf, Gubbins had struck up a friendship with Butterfield, who became a manager at Cilantros and then Japengo.
At Japengo, in 1995, Butterfield proposed the two start their own restaurant, with the 33rd parallel concept.
At first, Gubbins didn't feel ready, she recalled. But after becoming chef of Japengo and cooking at the Beard House in 1998, it was time, she said.
Now, Gubbins could be in a position for real fame among the country's chefs, said Pamela Wischkaemper, a local publicist and food consultant.
"These people are benchmarks for what's going on in the food scene," Wischkaemper said. "They set the trends. She could be a trend-setter."
Gubbins' Beard appearance also places Parallel 33 in its directory and newsletter and is another notch for San Diego's industry, Wischkaemper said.
In recent years, the industry has been trying to boost its national profile. Besides Stebner's Beard dinner in June, three local chefs made a joint appearance in September to represent San Diego. The chefs were Bernard Guillas of the Marine Room in La Jolla, Tom Dowling of Rancho Bernardo Inn and Riko Bartolome of 150 Grand Caf & #233; in Escondido.
Promoting San Diego as a dining destination also has been a goal for local restaurateur David Cohn, the president of the local chapter of the California Restaurant Association.
"Amiko is one of those young, rising chefs in San Diego one of those chefs who will help us to continue to become known as a national and international dining destination," Cohn said.
According to Butterfield, the restaurant will take a low-key approach to the recognition that Gubbins' Beard appearance will make.
"It's funny," Butterfield said. "I think that as a career goal, it's really wonderful to achieve that for Amiko and yet, you come back to the restaurant, and the thing that's important on a day-to-day basis is making sure that the quality of the food and service and everything is happening for the people who are coming into your restaurant."