Publisher's Notebook-- It's Tuesday, and the election is still going?
Monday, November 20, 2000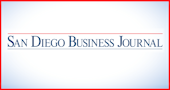 Well, so much for the opening line of my last column, which stated, "It's Tuesday and the elections are over."
This illustrates why you should never assume anything. The count and recount is so bizarre that we may have to resort to extreme measures to break this logjam. In New Mexico a few years ago, two political candidates sat down and played a hand of poker with the winner getting the victory.
Perhaps because both presidential candidates are from the South, we should do something similar and have a fly-fishing contest or a skeet shoot-off. One radio personality recently said if anyone had told him four years ago this election could be decided by one vote registered in south Florida, he would have replied that when that day that happened, Bill Clinton would go to Vietnam.
Last Wednesday he did.
I won't go out on a limb and predict a Bush or Gore victory, because by next week the only thing that is certain is that "Vietnam veteran" Bill Clinton will still be in the White House.
On the local election front, there were some surprises but no recounts demanded yet. To both our mayoral candidates I want to say, "Well done on a pretty clean, honest and professional campaign."
I thought either candidate would do a good job for the city, so I see no down side. Judge Dick Murphy is a very bright man with a heart as big as his victory. Ron Roberts is a polished pro and still is a member of the Board of Supervisors.
You could almost say that we had a win-win situation. Judge Murphy, a man who will straighten things out at City Hall, is our new mayor. Ron Roberts, who helped clean house in county government, is remaining there to take the county to an even higher plane of success.
Another mayoral contestant in the March primaries, Peter Q. Davis, having sold his bank, is now back on the Centre City Development Board, where all Downtown redevelopment is controlled. While only one of the trio won the mayor's seat, the other two are back doing excellent work on the pieces of the Downtown puzzle they influence. I figure this is a win-win scenario for the region.
All three of these men have the best intentions of our region at heart. Clement Stone once wrote, "There is little difference in people, but that little difference makes a big difference. The little difference is ATTITUDE. The big difference is whether it is positive or negative."
Dick, Ron and Peter all have the attitude needed to keep our region on track for success.
As we ready ourselves for 2001, it is important for each of us to continue to focus on our own attitudes. How we act, talk and project our attitude goes a long way toward our success. The following example will illustrate my point:
"If you are looking for the road to success, you won't find any clear signposts. You won't find any magical answers.
"There is no wizard to grant your wishes, no yellow-brick road that will lead you and others who walk along it directly to the Land of Oz, to fame and fortune. Of all the high achievers I work with, not one took the same path as any other.
"However, what they did have was an attitude of expectation. They expect things to turn out well and have confidence in their own abilities to make that happen.
"What happens when you ask someone how a project is going to turn out, or if they're going to accomplish their goals, the answer you usually hear is, 'I'm going to try my very best.' But when you ask people who believe in themselves, people who have achieved success against the odds, they will answer with the three most powerful words in the English language: 'Yes I will.'
"They are so positive, and their expectations are so strong, that they will prevail over any obstacles in their way. Other people recognize their strength and either move out of the way to let them through or find a way to hop on board."
That thought is from Barry Farber, president of Farber Training Systems.
As we enter the holiday season we have much to be thankful for and we should all pause to reflect on all that we have. Going forward, try to do something nice for someone and if they find out about it, it doesn't count.
To the balance sheet.
Credit: To Lise Markham and her team at KSWB-TV. This year, KSWB Cares for Kids will have given out $2,368,300 in cash to more than 36 local agencies benefiting children. With corporate donations just beginning to pick up steam, how timely was this cash? The other part of the picture here is that much of the money is in a matching grant, so who knows what the real sum totals?
Many companies talk about giving back and lots do, but this is one company that puts up the big bucks year after year. Since its inception of the fund in l998 it has distributed more than $6 million. Way to go Lise; set the bar high and see how many can match it.
Credit: To Harvey White, chairman of Leap Wireless, for his magnificent gift of $5 million to the Old Globe Theatre earlier this month. We are blessed in San Diego to have such a wonderful and award-winning live theater like the Globe. Couple that with a guy like Harvey White and the success of the theater is certain. Talk about sharing the wealth , Harvey does.
Credit: To Chuck Hansen, vice president of community relations for Viejas Enterprises, for being honored by the California state Senate for his dedication and commitment to making our community a better place to live for everyone. His time and effort generously given deserves the highest recognition the Senate certificate stated. He was given the award during the Latino Unity Coalition conference Sept. 29. Chuck has been steering the tribal giving at Viejas for years and is certainly deserving of this recognition. The Indian tribes in San Diego County are known nationwide for their charitable giving. Congratulations, Chuck.