Preventive Care-- Healthy children may produce a healthier bottom line
Monday, November 20, 2000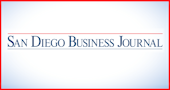 Protecting, preserving and promoting the health, safety and development of children is the right thing to do, but it can also directly contribute to a company's bottom line.
At its simplest, medical claims for sick and injured children are a major expense in employer health care plans.
For example, one unhealthy birth can cost anywhere from $20,000 to more than $1 million, compared to $7,000 or $8,000 for a normal, healthy delivery.
The cost for caring for a child severely injured in a motor vehicle crash can exceed $1 million, while the cost for a child safety seat designed to protect a child from severe injury in the event of a crash ranges from $50 to $75.
Asthma remains one of the most common medical conditions resulting in child hospitalizations and school absenteeism.
- Health Problems Have Hidden Costs
In addition to direct costs related to health plans, the indirect costs of employee absenteeism and lower productivity add to the problem for employers.
According to the U.S. Labor Department, sick children are the single greatest child care-related cause of absenteeism among employees.
The good news is much of this can be prevented. There are several good models of employers that help their employee parents keep their children healthy, and they've been rewarded with reduced health care costs, reduced absenteeism, improved employee productivity and morale.
Increasingly important in a tight labor market, health education and injury prevention programs have increased worker commitment and helped employers retain employees.
Employers can look at their health care claims to help target their resources, but should also bear in mind the demographics of their employee population, and profile their employees and families through a health-risk assessment.
For example, one company learned that 20 percent of its employees' children were exposed to tobacco smoke. Educating parents about effective strategies to reduce tobacco exposure, and linking them with community resources, can reduce the incidence and severity of upper respiratory infections, asthma, and ear infections.
- Strategies Focus On Prevention
Some companies have provided employees with preconception health risk appraisals, which have helped alert women to potential risks so steps can be taken before conception. Managing diabetes before conception also can have an impact on reducing birth defects and pregnancy complications.
For pregnant employees, maternal risk assessments, on-site ob-gyn visits, and prenatal education programs , ranging from on-site classes to take-home videos , have contributed to reducing premature births and low birth-weight babies, all adding up to tremendous health cost savings. Women who have healthy deliveries and healthy babies also return to work sooner.
Beyond childbirth-related health care costs are injuries , the leading cause of death and disability for children. All are virtually preventable and employers can take steps to help keep the children of their employees safe.
Working with the San Diego Safe Kids Coalition, employers can provide to their parent employees important, age-appropriate information about proven childhood injury prevention measures.
While we know child safety seats save lives, we also know 95 percent of all child safety seats are installed or used incorrectly. To change this reality and reduce the risk of severe injury, employers can sponsor on-site child safety seat-inspection programs.
Programs in child development, managing illness, parenting, child safety, and how to effectively use the health care system and community resources are invaluable for parents, contribute to employee attendance, productivity and morale and reduce health care expenditures.
- Education May Reduce Expenses
Educating employees about when to call the doctor and how to use the health care system also has proven to reduce unnecessary health care utilization and save costs.
An asthma disease management program developed by Children's Hospital & Health Center in San Diego has resulted in a decrease in emergency visits and hospitalizations.
Many children suffer needlessly as a result of poor oral health and employers can offer an oral health education program to reduce the incidence of early childhood caries and avoidable hospitalizations and dental expense.
Child developmental and behavioral health issues profoundly impact parents' abilities to focus at work, and contribute to employee absenteeism. Education that helps parents understand the developmental ages and stages of their children promotes healthy parenting and helps them identify early on if their child may have developmental issues requiring further evaluation.
Early detection and appropriate treatment
promotes the child's development and can alleviate difficulties at home, in school and with friends. Improving early child development and assisting children at-risk results in both short-term and long-term savings.
Child care arrangements are another key factor affecting employers, employees and children. When parents are unable to find affordable child care, or are uncomfortable with the quality of care, they are unable to work.
Some companies may find it feasible to provide on-site child care, others could purchase slots in child care facilities for use by their employees, and others may offer assistance in finding quality child care.
- Small Businesses Can Pool Resources
Small businesses could pool their resources to maximize the benefits. Employers could offer flexible spending accounts, job sharing, or vouchers for child care.
An innovative approach would be for businesses to adopt one or more child care homes or centers and provide resources to enhance the quality of care, provide technical support in business development, or make necessary facility renovations.
The greatness of a community can be measured by the overall health and well being of its children. For the most part, the resources to address these issues are available throughout our community.
For more information about effective strategies and linking resources, contact the Center for Healthier Communities for Children at Children's Hospital, (858) 495-7748.
Fidler is the director of the Center for Healthier Communities for Children at Children's Hospital & Health Center in San Diego.