Law --Trial lawyers hit the campaign donation trail
Monday, November 20, 2000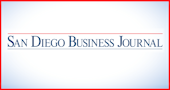 Baker & McKenzie Office In Hong Kong Wins Asian Law Practice Awards
During this past election, trial lawyers throughout the state took their negotiating skills from the courtroom to the campaign trail.
According to the Civil Justice Association of California, formerly the Association for California Tort Reform, California trial lawyers contributed $5 million to incumbents and candidates in statewide and legislative races.
The bulk of the total , $3.6 million , went directly to candidates and parties from individual lawyers and law firms. In the 1997-98 election cycle, the CJAC reported that trial lawyers ended up giving $10.3 million to statewide and legislative office holders and candidates. Final numbers for the current cycle won't be known for months, according to the association.
In the race for San Diego mayor, several in the local legal community backed Judge Dick Murphy, who won the seat.
- - -
Awards In Asia: The Hong Kong office of the Downtown law firm Baker & McKenzie recently won several awards at the Asian Law Awards 2000 in Hong Kong. The firm won awards for "Law Firm of the Year," "Best North American Law Firm," "Best China Practice," "Best Intellectual Property Practice," and "Best Tax and Trusts Practice."
The awards, sponsored by Asian Lawyer magazine, were given to firms that demonstrated their expertise and specialization in 30 categories. Baker & McKenzie was nominated in 11 categories , more than any other law firm in the competition.
The firm's Hong Kong office has grown from 2 to 170 lawyers in the past 26 years. Baker & McKenzie has 61 offices in 35 countries with more than 2,850 attorneys.
Flying Fingers: In some cases, it's not how fast you complete the job, it's how well you finish the job. But in this case speed is what really matters.
Rita J. Bowen of El Cajon recently placed second overall in the 2000 Speed Contest during the National Court Reporters Association's 11th annual convention.
The contest consisted of three five-minute segments including: a 1,100-word literary spoken at 220 words per minute; a 1,150-word legal opinion at 230 words per minute; and a 1,400-word testimony Q & A; at 280 words per minute.
Bowen finished each section with an accuracy percentage of 98.927, 98.173, and 99.0, respectively, resulting in a combined score of 98.633.
Bowen, currently a court reporter for the independent calendar civil department of San Diego Superior Court, has been the winner of the speed contest for the last two years.
- - -
New DA Voice: Liz Pursell will replace Gayle Falkenthal as public affairs officer for District Attorney Paul Pfingst. Pursell is a former reporter for KFMB-TV and has covered various courts and legal issues.
Send legal news items to Denise Ward at dward@sdbj.com.