High-Tech --Polexis, Titan and TRW receive Spawar contracts
Monday, November 20, 2000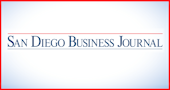 Orenburg Gets Settled In, Begins Marketing Product
The Navy is set to deploy some of the patent-pending technology developed by San Diego's Polexis, Inc. under a five-year, $22.5 million contract between the company and the Space and Naval Warfare Systems Command (Spawar).
Polexis' deal is one of several Spawar contracts announced in recent weeks.
Polexis will provide engineering services and products for the Navy's command, control, communications, computer and intelligence (C4I) software applications, databases and database management systems.
The company's Extensible Information Systems (XIS) technology "allows Navy personnel to pull together information from disparate sources into a consolidated information model so they can view and manipulate the data without being hampered by such things as protocols and platform-specific limitations , all of which are par for the course of today's distributed information systems," said company President Carlos Persichetti in a prepared statement.
Joining Polexis in the contract are Booz-Allen & Hamilton, Inc. of McLean, Va.; CACI Technologies, Inc. of Arlington, Va.; MAXIM Systems, Inc. of San Diego; MTC Services Corp. of San Diego; and Sybase, Inc. of Emeryville, Calif.
Polexis, which specializes in enterprise application integration, recently changed its name from DTAI, Inc. The company announced the name change this month to accompany its plan to take its services into the commercial market, and beyond military and intelligence to other areas of the government market.
In other Spawar-related news:
- Officials at Titan Systems Corp., a wholly owned subsidiary of San Diego's Titan Corp., announced they have received a five-year Spawar contract for test and evaluation support of command and intelligence systems. The pact has a potential worth of $21 million.
- TRW Systems & Information Technology Group of San Diego received a Spawar contract to support undersea surveillance work, the Navy announced early this month. The five-year contract will be worth $15.8 million if all options are exercised. Work will be done here and in Arlington, Va. The contract's initial value is $3 million.
- - -
Software Strategy: Software-maker Orenburg USA is settled in San Diego and is now sending its first product to market. Its business intelligence offering is called the BOARD Management Intelligence Toolkit.
In short, the product allows executives to gather data about their company, then generate scenarios to gauge the effects of possible business changes. Unlike competing products, there is no programming or customization necessary, said Andrea Traverso, CEO of Orenburg USA.
Traverso said he has signed the company's first distributor agreement, with Indianapolis-based SupportNet. UC Riverside has been using the software in its business administration classes since October, he added.
Incorporated in June, Orenburg USA is a wholly owned subsidiary of Orenburg Holdings of Lugano, Switzerland. Traverso said the company evaluated several U.S. cities before choosing San Diego, in part, to help employee recruitment and retention.
Patent News: Qualcomm Inc. reports that the European Patent Office recently upheld a patent that had been challenged by Finland's Nokia Mobile Phones Ltd. In question at the Oct. 5 hearing was European Patent No. 705,512, titled "Method and Apparatus for Determining the Data Rate of a Received Signal." It applies to Qualcomm-developed code division multiple access (CDMA) technology as well as other technologies. The patent office terminated two other opposition proceedings in the company's favor, Qualcomm reported. Path 1 Network Technologies Inc. has received a U.S. patent for its TrueCircuit switch technology. The inventors are Douglas A. Palmer and Ronald D. Fellman, the founders of Path 1, and Rene L. Cruz, a UCSD professor and consultant to the company.
Items for this column may be sent via E-mail to bgraves@sdbj.com.