Health Care-- Mission Bay Hospital closure's impact is magnified by flu season
Monday, November 20, 2000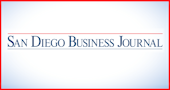 Blood Test to Predict Heart Disease Under
Preliminary Study
Mission Bay Hospital will close it 128-bed facility Nov. 30, two months earlier than projected amid a decline in staff.
On Oct. 16, Mission Bay's Dallas-based owner, Triad Hospitals Inc. said it will close its doors Jan. 24 as a result of low insurance reimbursements, low number of admissions and anticipated high costs to comply with earthquake safety retrofitting.
The news has triggered a rapid departure of medical staff to other health care facilities.
Other local hospitals quickly absorbed the clinical staff of doctors, nurses and other medical staff.
Now there aren't enough doctors to cover emergency room services, said Christina Crouch, director of marketing.
Judith Yates, vice president of the Healthcare Association of San Diego and Imperial Counties, empathized with the hospital's decision.
"We understand," she said.
The loss of another acute care facility during this time of the year , the beginning of the flu season , could be especially problematic, Yates said.
"If we have an unusually bad flu season it will put greater pressure on the existing services," she said. She added hospitals in the county have already started to boost its staff to treat a potentially much higher number of patients as the flu season progresses.
- - -
Success Story: George DeVries, president and CEO of San Diego-based American Specialty Health Inc. was named the 2000 National Ernst & Young Entrepreneur of the Year in the health sciences category.
DeVries was honored for founding the nation's first specialty health plan for acupuncture and traditional Chinese herbal supplements.
The privately held company, now 13 years old, is worth about $75 million, according to Ernst & Young.
The plan covers more than 25 million members, contracts with more than 19,000 providers and serves 68 health plans.
"Entrepreneurs like George DeVries are changing the landscape of business and are having a profound effect on our lives," said Gregory K. Ericksen, national director of entrepreneurial services for Ernst & Young.
DeVries was chosen by an independent panel of judges among 500 regional award recipients. He received the award Nov. 11 in Palm Springs.
Blood Test Predicts Heart Disease: The founder of Medlyte Diagnostics Inc. hopes the Food and Drug Administration will look favorably upon a new blood test to detect coronary artery disease , the No 1. cause of death in America.
Dr. Roger Sabbadini presented results of the blood test during last week's American Heart Association 73rd Scientific Sessions in New Orleans.
A 300-patient trial designed to measure a type of lipids in patients' blood using a blood test showed it could better predict coronary artery disease, which can lead to a heart attack, than merely assessing risk factors of age, gender, elevated cholesterol and hypertension, Sabbadini said.
To be able to apply for FDA approval, the SDSU researcher needs to prove in subsequent trials that the specified lipids show up earlier in the blood than traditional markers of the disease.
By the end of 2001, Sabbadini hopes to have gained enough data to be able to file for governmental approval.
For story ideas, please contact mwebb@sdbj.com.