Editorial-- Fighting the bureaucracy once again
Monday, November 20, 2000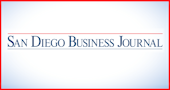 We should have figured once Indians gained their sovereignty to operate casinos upon tribal lands that new hurdles would appear.
First it was the state, then it was Las Vegas gaming interests as well as several powerful politicians across California that throttled the Indians' ability to create a viable economy until the historic vote in March on Proposition 1A. The measure essentially validated 1998's historic vote on Proposition 5 and the subsequent compact between Gov. Gray Davis and 57 California tribes negotiated last fall.
Unfortunately, tribes are reliving a portion of the past. Government interference is raising its head again, and the tribes are running into all sorts of roadblocks with county officials over construction permits.
The county's Department of Public Works is withholding permits for such basic necessities as underground sewer, water and power lines. Even permits for road improvements are being delayed.
Why? Because the county can, that's why.
The county Board of Supervisors were briefed earlier this month on the potential effects of several new casinos, as well as the expansion of three existing ones. Concerns were raised over traffic and environmental impacts.
But as much as it appears county officials want to get their fingers into legislating Indian casinos, they really have no say in what happens on tribal lands.
The state compact negotiated by Gov. Davis and tribal officials puts the bulk of the responsibility where it belongs , in Sacramento and Washington, D.C. County officials are allowed to have input on tribal lands, but they have no final say in the public review process as the compact currently stands.
All this unfortunately pits the Indians against the government once again. While the anger and resentment among local tribes is understandable, they nonetheless appear to be willing to negotiate with county officials.
As much as we think the county is flailing at the wind with this issue, we do understand they are obligated to protect the environment and maintain our roadways to the best of their abilities. Their vigilance is certainly to our benefit.
But withhold construction permits? That's akin to the little boy holding onto the football because he wants to play quarterback.
There are more professional and dignified ways to negotiate. If their tactic was merely a ploy to get everyone's attention, then they have met their goal.
We suspect that if county officials meet with local tribal leaders, their input and concerns about traffic and the environment will not be brushed aside. We have seen time and again that local Indian tribes are good corporate neighbors.
This is one roadblock the county can remove just as quickly and easily as it erected.