Contractors-- Medical industry answers call for expanded nurse training
Monday, November 20, 2000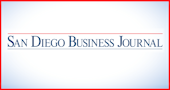 unding for six new faculty positions at the San Diego State University School of Nursing, the university announced last week.
The program called Nurses Now, will allow the nursing school to almost double the number of students currently permitted to enroll in the school from 50 to 90 each of the next three semesters.
University officials estimated the program, scheduled to last three years, will save the university over $1.3 million in faculty salaries.
California has the lowest proportion of registered nurses to the general population in the nation at almost 588 nurses per 100,000 people, according to the California Strategic Planning Committee for Nursing in Irvine. In six years, it is estimated by the committee California will have 25,000 nursing vacancies.
- Program Follows State Legislation
The program's intended for graduates to fill the immediate 700 nursing vacancies within San Diego and Imperial County hospitals, said Dr. Patricia Wahl, director of the SDSU school of nursing.
The Nurses Now program is modeled on AB 655, a California Assembly bill signed into law last year that mandated increased funding for nursing programs offered at all California community colleges and state universities, including the UC system. However, that funding was only for one year and not three, Wahl said.
"One of the things I did not want to happen was to get some money for this year and then not be able to promise to the students we took in that they would be able to finish the program," she said.
The participating hospitals include Alvarado Hospital, Children's Hospital & Health Center, and UCSD Medical Center. Funding from health care groups include Sharp Healthcare, Kaiser Permanente and ScrippsHealth.
"I think it's one of the most exciting things I have seen in the way of collaboration between health care providers and academia," said Katherine Bullard, associate administrator and chief nurse executive of Scripps Mercy Hospital, Downtown.
- Funds To Boost SDSU Curriculum
The additional funding will aid the school's curriculum that includes community nursing, intensive care and operating room procedures, general medical and surgical needs, pediatrics and obstetrics.
"It's hard work," Bullard said of nursing , herself a registered nurse for 23 years. "It's 12-hour days in a lot of cases. It requires a high level of technical knowledge and skill as well as unending compassion. And it can be emotionally and physically exhausting work."
As health care has adjusted to the relatively recent advancements in medical technology and drug therapies, so have the expectations of registered nurses, said one health care official.
"It is a much more stressful environment now than it was 10 or 15 years ago," said Judith Yates, vice president for the Healthcare Association of San Diego and Imperial Counties.
Plus, the nursing recruitment problem is not endemic to San Diego or Imperial Counties, she said.
"We're finding the number of people who used to go into nursing are not because now there are so many career opportunities for them where the pay is typically higher and the work is easier," Yates said.