Construction-- Junior-senior high school completed at UCSD campus
Monday, November 20, 2000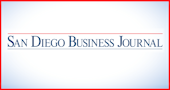 Bycor Contractors Embarks on Pet Clinic,
Service Station Projects
Nielsen Dillingham Builders Inc. has finished the Preuss School at the University of California, San Diego campus, an executive of the San Diego-based contractor said.
Construction started in fall 1999 on the 74,780-square-foot school for students from sixth to 12th grades on Voight Drive in the UCSD East Campus area, said Mike Archibald, vice president of the San Diego division of Nielsen Dillingham Builders.
The five classroom buildings, an administrative building, library and gym facilities cost $10.8 million to build, he said. Presently, 350 students are attending the facility, which can serve up to 700 students.
HMC Architecture of San Diego designed the buildings, which are masonry with cast-in-place architectural concrete and standing seam metal roofs, he said.
The school's new gymnasium has a stage with sound and lighting equipment and the science building includes four laboratory stations, each with utilities and lab equipment.
Other construction companies working on the project were Saturn Electric, University Mechanical and Engineering, New Dimensions Masonry, Certified Air Conditioning and Schlegel & Sons Landscaping, all of San Diego.
Bycor General Contractors Inc. of San Diego started on two commercial buildings and several tenant improvement projects this month. It's working on a service station in Vista and a veterinary clinic at 414 Encinitas Blvd. in Encinitas.
The construction company is also under way on two office improvement projects at 4445 Eastgate Mall in University Towne Centre, said Scott Kaats, Bycor's CEO. Janice Howard of San Diego-based Howard Sneed Interior Architecture designed the 10,500-square-foot facility for Sunroad Enterprises, a San Diego real estate development company.
Bycor is also working on 30,900 square feet of space for Marsh USA, an insurance agency, in the same building. Janice Howard and Wendy Divinger of the architectural firm also designed that space, Kaats said.
Bycor also started building 11,885 square feet of offices at 555 Beech St. in Downtown.
Meanwhile, Douglas E. Barnhart Inc. of San Diego started work on a new San Diego County Sheriff's substation at the Fallbrook Train Station. McGraw Baldwin Architects of San Diego designed the substation, which will be built of a combination of concrete block and wood framing, said Tami Barnhart, a spokeswoman for the contractor.
Douglas E. Barnhart Inc. also has been chosen as construction manager for the building modernization program of the La Mesa-Spring Valley School District. The company will manage the design and modernization of eight schools totaling $10 million in construction costs, Barnhart said.
Several other contractors said they are done with or are finishing up tenant improvement projects elsewhere in the county.
Johnson & Jennings General Contracting of San Diego completed tenant improvements for the 24,000-square-foot renovation of the fourth and fifth floor offices of City National Investments at 225 Broadway in Downtown. The $360,000 renovation involved reconfiguration of the space on both floors and construction of a new corridor on the fourth floor, said Patrick Willette, project manager for Johnson & Jennings. Wilson-Duty Associates of San Diego planned the space.
Other subcontractors included Casper Co. and Tierra Glass Co., both of Spring Valley, Commercial Openings of Santee, Western Insulation Inc. and Howard's Rug Co., both of San Diego, Western Fire Protection Co. of Poway and Bergelectric of Escondido.