Biotech-- Biotechs struggle to find suitable San Diego locations
Monday, November 20, 2000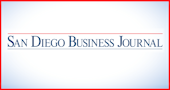 Biotech: Real Estate A Prime Resource
In Industry Relocation
It probably comes as no surprise to local biotech executives that land for manufacturing plants is in short supply and rapidly becoming pricey.
Idec Pharmaceuticals Corp. searched for three years , considering sites in Texas, Utah and North Carolina , before signing a deal with the city of Oceanside.
Even the president of the San Diego Regional Economic Development Corp. is worried.
"In 1998, 11 planning areas and smaller cities were identified in having less than a three-year supply of immediately available land," said Julie Meier Wright, president and CEO of the EDC during a recent meeting. "We expect the 2000 update to show at least 15 areas with a shortfall."
Wright was one of four speakers addressing the feasibility of expanding local manufacturing for the life sciences industry at the Nov. 15 Biocom meeting at the Hyatt Regency La Jolla Aventine.
Biocom is the San Diego-based industry association for life sciences companies.
Henry L. Nordhoff, president and CEO of the San Diego-based biopharmaceutical firm Gen-Probe Inc., a unit of Japanese-based Chugai Biopharmaceuticals, Inc.; Hank Stern, associate director of fermentation operations at the South San Francisco-based Genentech manufacturing plant; and Robert Dilworth, president of the biotech consulting firm Coronado Assets Inc., in Coronado shared their experiences in planning for and running manufacturing plants.
Lesson No. 1: Prepare to spend a lot of money.
Stern, who was involved in the design and construction of Genentech's plant in Vacaville, told biotech leaders to budget a minimum of $100 million to construct a plant.
More realistically, it is two or three times that amount, and more, he said.
Genentech, a biotech powerhouse, spent $250 million to break ground for its 2.3 million-square-foot Vacaville facility five years ago.
Idec will invest $1.25 billion in a three-phase project on 60 acres of land in Oceanside.
Idec Chairman, CEO and President William Rastetter did not speak at the breakfast meeting as originally planned, because he was meeting with New York-based investors hoping to raise funds for the project, Dilworth said.
Gen-Probe paid $15 million for a 93,500-square-foot warehouse in Rancho Bernardo and an additional $5 million to buy equipment for blood testing, Nordhoff said.
That was in December 1998.
In 1997, Gen-Probe paid $4 per square foot of land in the Torrey Pines area, the location of its primary plant. Within the last three years, the price has jumped sixfold to $24 a square foot, Nordhoff said.
Lesson No. 2: Plan ahead and well.
Nordhoff suggested involving people of all expertise, from regulatory and quality control people to plant supervisors.
He also advised against taking shortcuts. Both Nordhoff and Stern proposed to leave ample room for expansion.
Genentech changed between 20 percent and 30 percent of its manufacturing process before production began, Stern said.
Everyone agreed proximity to a company's headquarters is both convenient and less costly.
But in San Diego, where dozens of biotechs are in late-stage drug development and hoping to sell their drugs soon, the question remains whether they can afford to expand locally.
"It's getting tight," said Michael Frederickson, director of facilities at Gen-Probe.
He said unless biotechs gobble up land now, they'll be forced to buy it in less desirable areas or opt for an existing building.
Wright said considering the county designated less than 10,000 acres of land for non-retail employment, the time to act is now.
"Let me assure you , and this is a call to action for all of you in this room , the employment lands lobby is not nearly as strong as proponents of these so-called land flips," she said.
Other biotech leaders, however, with drugs in development, find the costs to build a drug-manufacturing facility are just too high.
Dr. Stanley Crooke, Isis Pharmaceuticals Inc.'s chairman and CEO, one of a few local biotechs to have one drug approved and a promising pipeline of others in late-stage development, is among them.
"(We believe) contract manufacturing is a more sensible investment of our shareholders' money," Crooke said.
"We don't believe that the environment in Southern California is conducive to large-scale manufacturing," citing regulatory, environmental and tax issues.
When asked about the disadvantages of giving away control of manufacturing, Crooke simply said: "In a perfect world, you'd have everything within a block."
Pharmaceutical firms have been successfully manufacturing drugs elsewhere for 50 years. Ultimately, each biotech executive has to decide what's best for the firm and its shareholders.