Women in Construction Industry Band Together for Support
Monday, November 13, 2000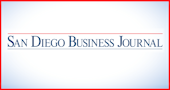 Women looking to break into the construction business or advance in the industry can get career help from a local club.
The San Diego Women's Construction Club, which meets every other month at the San Diego Convention Center, offers support and ways to develop a career in construction, said Lisa Martin, a spokeswoman for the organization.
Michelle Haines, a Turner Construction-San Diego employee who noticed that quite a few women were involved in the Convention Center expansion, formed the club two years ago, Martin said.
The club now has about 18 members and includes roofers, ironworkers, electricians and other women working in the traditionally male-dominated field, Martin said. In the past five years, 16 percent more women have started construction careers nationally, she said.
"Issues these women face often revolve around their physical health," Martin said.
"The construction industry demands hands-on, muscle-bound, hard labor and women are sometimes physically challenged on the job."
To help the club's members deal with the physical strength issue, guest speakers have included physical fitness instructors, nutritionists and personal trainers.
"At the core of the club are the bi-monthly meetings and newsletters where women network and are educated on how to overcome the many challenges they face in the workplace," Martin said.
In addition to the physical fitness aspect, some recent guest speakers have focused on dealing with sexual harassment and personal defense techniques, she said. Other speakers have dealt with topics such as money management and career advancement.
For information on the club, call (619) 645-0220.